Steven Spielberg 'demanded' Megan Fox's firing
Transformers' executive producer ordered director Michael Bay to sack the star, after she compared him to Hitler in an interview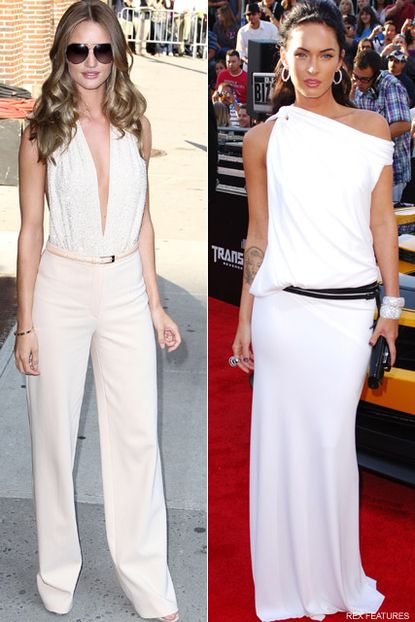 (Image credit: Rex Features)
Transformers' executive producer ordered director Michael Bay to sack the star, after she compared him to Hitler in an interview
Hollywood film legend Steven Spielberg demanded Megan Fox be sacked from the latest Transformers movie, according to reports, after she compared director Michael Bay to Hitler in an interview.
WATCH THE TRANSFORMERS 3 TRAILER HERE!
The actress had previously tried to claim she left the famous franchise to 'pursue other acting opportunities,' but now her claims have been shot down.
Megan, who flew to fame after starring in the first two films, had been cast in the third flick, Transformers: Dark Side of the Moon.
But the actress was mysteriously replaced by Brit model It-model Rosie Huntington-Whiteley, after she insulted the film's director Michael Bay in an interview, claiming he wanted to be 'like Hitler on his sets'.
Now Bay has confirmed Megan was sacked from the movie, on the instructions of Executive Producer Steven Spielberg, who is Jewish.
'You know the Hitler thing. Steven (Spielberg) said, fire her right now,' the director said, ahead of the films release later this month.
Following her sacking, Megan received a torrent of criticism from those who worked with her on the Transformers movie, branding her 'dumb-as-a-rock' and 'tedious'.
'Michael found this shy, inexperienced girl, plucked her out of total obscurity thus giving her the biggest shot of any young actresses' life,' a crew member wrote at the time, in a open letter on the director's website.
'She was famous! She was the next Angelina Jolie, hooray! Wait a minute, two of us worked with Angelina – second thought – she's no Angelina. You see, Angelina is a professional.
'We know this quite intimately because we've had the tedious experience of working with the dumb-as-a-rock Megan Fox on both Transformers movies.'
Ouch.
Will you be first in line to see Transformers when it hits screens? Let us know in the comments box below.
WATCH THE TRANSFORMERS 3 TRAILER HERE!
Celebrity news, beauty, fashion advice, and fascinating features, delivered straight to your inbox!