Robert Pattinson jealous of Simon Cowell
R-Patz has revealed he envies the music mogul, and would love to take his job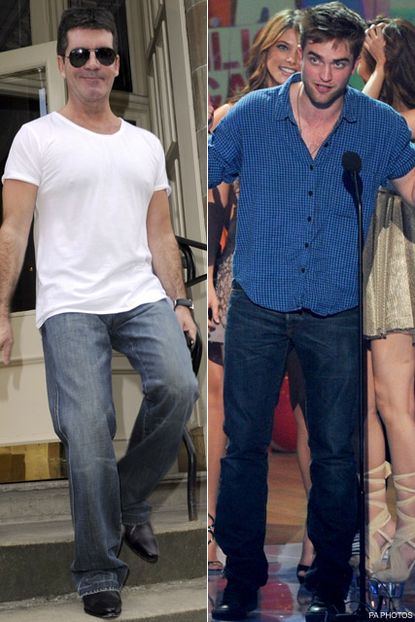 (Image credit: PA Photos)
R-Patz has revealed he envies the music mogul, and would love to take his job
With four massive hit films under his belt and a world-famous girlfriend on his arm, we're sure life is pretty good for Robert Pattinson. But the Twilight heartthrob has revealed an unlikely envy of none other than music mogul Simon Cowell.
SEE ROB'S HILARIOUS STYLE HISTORY HERE!
The aspiring singer – who has made no secret of the fact that he would like a music career – has said he is jealous of Mr C's X Factor career, and thinks it would be 'one of the best things ever' to have a job on a judging panel.
'It would be one of the best things ever to get paid for handing out Simon Cowell-style insults for the day,' R-Patz recently revealed.
'I don't think he's rude, I think he's just painfully honest, which is what makes him so good.
'He must absolutely love his job, it can't be one you'd ever get bored with.'
Rob's been enjoying some much-needed downtime before jetting out to the US to begin Breaking Dawn filming duties.
The MC team clocked the Twilight star having dinner at an exclusive London member's club on Tuesday night. Yum!
What are your thoughts on Rob's musical ambitions? Would you like to see him on the X Factor panel? Let us know in the comments box below.
SEE ROB'S HILARIOUS STYLE HISTORY HERE!
ROBERT AND KRISTEN: RELATIONSHIP IN PICS
Celebrity news, beauty, fashion advice, and fascinating features, delivered straight to your inbox!