REVEALED: Rihanna on why she missed Katy Perry's wedding
Our gorgeous December cover was conspicuously absent from Katy's extravagant Indian celebrations over the weekend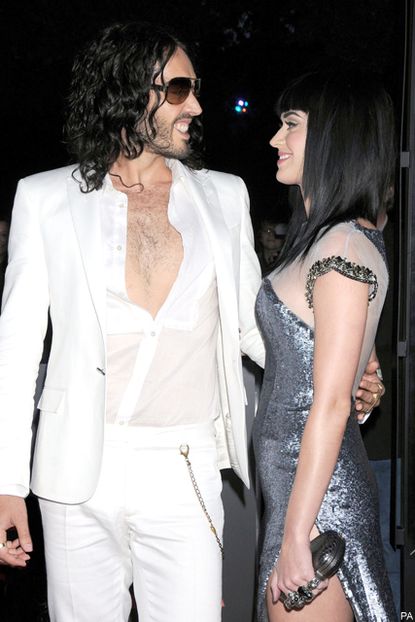 (Image credit: PA)
Our gorgeous December cover was conspicuously absent from Katy's extravagant Indian celebrations over the weekend
Marie Claire's stunning December cover star Rihanna has opened up on her reasons for missing best pal Katy Perry's extravagent Indian wedding, revealing she was too busy with her new album and book to make the ceremony.
SEE OUR DECEMBER RIHANNA COVER SHOOT HERE
But although her busy schedule kept her away luckily the new Mrs Brand was very understanding.
'Thankfully, she understood. The only reason I couldn't make it was I was really, really swamped with work,' Rihanna told E! News of her absence from the event.
'I've got an album coming out in two weeks, I have a lot going on, I just switched management...I needed to be close [to the action].'
To make up for missing her big day, Rhi revealed she threw her famous friend a massive bachelorette party in Las Vegas.
'I was lucky enough to be able to throw her a bachelorette party,' she said.
When asked whether she thought this could be her year, the star explained, 'I'm just taking it one day at a time. My first book is always exciting but we're already planning future books.
'I really like putting them together, it's another way for me to be creative.'
Talking about her new album, she revealed that she hopes it's full of hits. 'I made every song as though it was a single, that's what I wanted, all singles,' she explained.
Rihanna is on the cover of December Marie Claire, on newsstands now.
EXCLUSIVE: RIHANNA ON SURVIVING THE BAD TIMES
SEE KATY PERRY'S WEDDING PICTURES HERE!
Celebrity news, beauty, fashion advice, and fascinating features, delivered straight to your inbox!