Police investigating Cheryl Cole death threats
Officers fear for the star's safety, after she was bombarded with death threats for evicting Gamu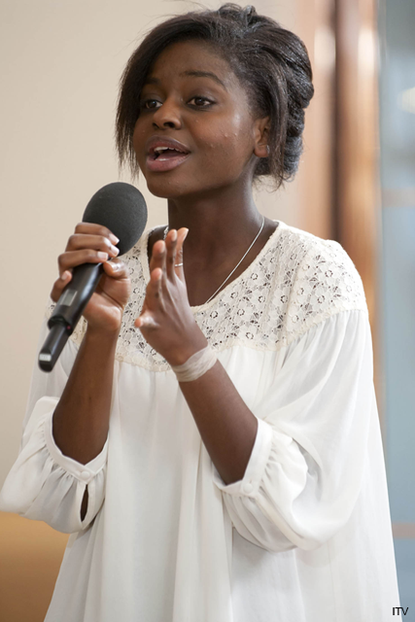 (Image credit: ITV)
Officers fear for the star's safety, after she was bombarded with death threats for evicting Gamu
Cheryl Cole has faced a massive backlash since ditching singer Gamu Nhengu at the 'judges houses' stage of the X Factor last weekend. Now it's said police fear for her safety, after intercepting a string of menacing death threats.
X FACTOR FINAL 12: SEE THEM ALL HERE!
The shocking and threatening rant was circulated via BlackBerry Messenger to phones around the country yesterday - according to the Sun - and appears to be fuelled by Cheryl's decision not to take Gamu through to the next round.
The author – who went by the name of Supa Capone – also accuses Cheryl of being racist, and jealous of the African singer, and signs off the chilling message with the words: 'Find me.'
'I've never felt like dis over xfactor until u told gambu (sic) she is not going to the live show,' the abusive tirade begins.
'Dat cheryl was da biggest mistake of your life. U want to act innocent on tv like you don't know wat ur doing. But we all know how racist you are.
'You are a hater. You can't sing 2 save your life. So to make urself happy you want to get rid off all the good singers,' the message - littered with foul language - continues, before going on to be just too offensive to print.
A series of other worrying death demands have also been found on social networking site Facebook since the show last weekend.
Now it's said worried X Factor bosses and specialists at Scotland Yard are looking into the matter, and it's thought Cheryl's security could be stepped up yet again.
The star is currently preparing for the live shows - set to start this Saturday – with her contestants, Cher Lloyd, Rebecca Ferguson and Katie Waissel.
SEE ALL THE X FACTOR FINALISTS HERE!
X FACTOR JUDGES' LATEST STYLE
Celebrity news, beauty, fashion advice, and fascinating features, delivered straight to your inbox!