Oh dear! Katy Perry disses Beyonce
Before meeting up with her rumoured new boyfriend, model Baptiste Giabiconi, in Paris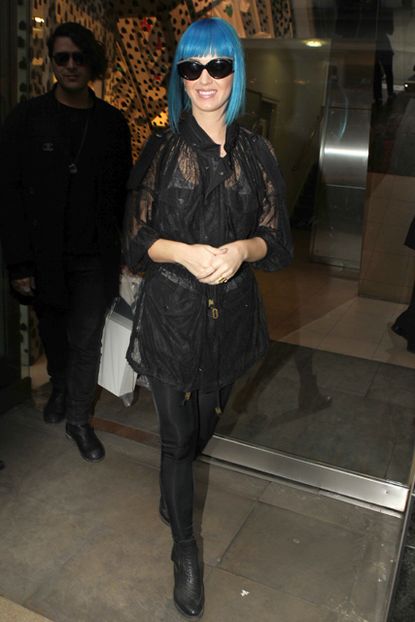 (Image credit: REX)
Before meeting up with her rumoured new boyfriend, model Baptiste Giabiconi, in Paris
Katy Perry appears to have taken a subtle swipe at superstar Beyonce while discussing her upcoming Rihanna collaboration.
Having just sung a cover of a Jay-Z track on Radio One's Live Lounge, Katy Perry said she wanted her impending duet with Rihanna to sound 'iconic' and stand the test of time, unlike Beyonce and Shakira's 2007 song Beautiful Liar.
'We've collaborated on a lot of things, but just not songs yet,' Perry said of her friendship with Rihanna. 'It's one of those things that's gotso much build up that we have to deliver.'
'I want it to be like that Eurythmics and Aretha Franklin song "Sisters Are Doin' It for Themselves," not "Beautiful Liar."'
Realising that probably wasn't the smartest thing to have said, the 27-year-old then backtracked saying: 'Although that is still a great song... I loved that but I definitely want to do something which is iconic.'
Adding: 'How disappointed would you be if that song came out and it's no good? Sometimes you have to wait for greatness.'
KATY PERRY STYLE HIGHS AND LOWS
The pop star then hot-footed it over to Paris where she was met at Gard du Nord by hordes of press, and rumoured new man, model Baptiste Giabiconi.
Celebrity news, beauty, fashion advice, and fascinating features, delivered straight to your inbox!