Kate Middleton's hair causes surge in brunette dye sales
Kate Middleton's hair has caused brown hair colouring kits to outsell blonde versions at a rate of two to one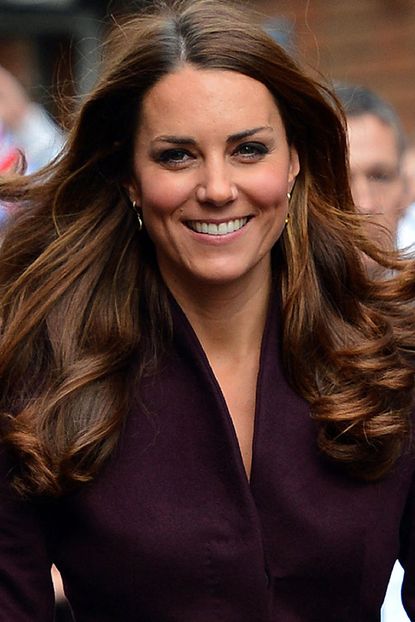 (Image credit: PA)
Kate Middleton's hair has caused brown hair colouring kits to outsell blonde versions at a rate of two to one
Kate Middleton's hair is fast overtaking Cheryl Cole's as the most lusted after in the land, and it's not just big bouncy blow dries we're all craving, according to hair colour sales, we are all dying to be brunette.
KATE AND PIPPA MIDDLETON ENJOY NIGHT OUT TOGETHER
The surge in sales has been attributed to the Duchess of Cambridge and her chocolate brown crown. Up until the royal wedding, we'd predominantly been a nation of blondes with blonde home hair dye kits selling two and a half times more than brunette versions.
That was of course until Kate Middleton married into the royal family and sparked a sudden spike in sales of brown hair colouring kits. The biggest online beauty retailer in Europe, FeelUnique, reported a sudden turnaround in sales after the nuptials with brown dyes outselling blonde kits at a rate of two to one.
KATE MIDDLETON HAS MOST ENVIED HAIR
It wasn't a temporary change either, the most popular shade is still Natural Dark Brown as it reigns over its predecessor Dark Blonde. Sitting pretty in the top three positions of the most popular hair dye are various brown shades.
Time to invest in brown hair dye shares then…
What do you make of this, has Kate Middleton inspired you to go brunette? Will you always be a blonde? Have your say below.
Watch Kate Middleton's best fashion moments in our video:
50 REASONS WHY KATE MIDDLETON IS A STYLE ICON
25 THINGS YOU DIDN'T KNOW ABOUT KATE MIDDLETON KATE MIDDLETON AND PRINCE WILLIAM ENJOY CINEMA DATE
Celebrity news, beauty, fashion advice, and fascinating features, delivered straight to your inbox!