Is Cheryl Cole REALLY giving Ashley Cole another chance?
The divorced pair apparently text and speak every day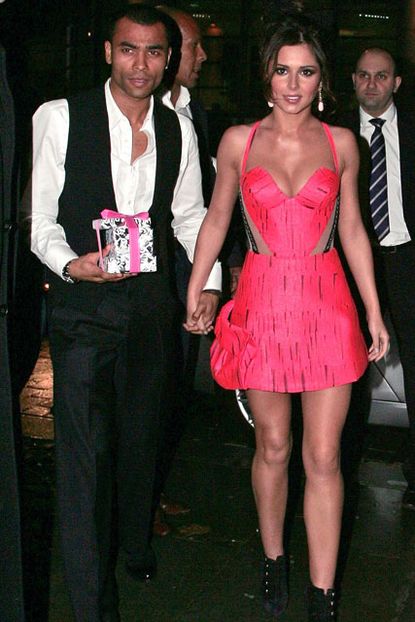 (Image credit: Rex Features)
The divorced pair apparently text and speak every day
It's not the first time we've heard this rumour, but apparently Cheryl Cole is considering giving her ex, Ashley Cole, one more chance at a reconciliation.
New reports claim that the couple are in touch with each other every day and that she has imposed a six-month sex ban on him so he can prove he's trustworthy.
A source has apparently said that Cheryl has given the footballer until her birthday at the end of June to see if he can manage to remain completely single - that means no sex and no dating.
The source told Closer magazine: 'They're talking or texting every day. She usually texts him first thing in the morning and they'll normally call each other during the day. She saw him just before Christmas an they're making plans for a weekend break together in February.'
The source added: 'She's told Ashley he must survive six months, until her birthday on June 30, without dating or bedding other girls if she's ever to trust him again.'
Last June there were also rumours that the pair were on the verge of getting back together after Ashley was spotted sneaking into Cheryl's 28th birthday party at the Sanderson Hotel in London.
However, nothing seemed to come of it and she has since been linked to record producer Patrizio Pigliapoco and Taio Cruz.
Do you think Cheryl should give Ashley ANOTHER go? Let us know in the comment box below...
THE BEST CHERYL & ASHLEY MOMENTS
Celebrity news, beauty, fashion advice, and fascinating features, delivered straight to your inbox!