Marie Claire is supported by its audience. When you purchase through links on our site, we may earn commission on some of the items you choose to buy.
The actress describes shedding those post-pregnancy pounds as her hardest challenge to date…
She might have one of the most enviable figures in the A-list industry, but Gwyneth Paltrow says she really battled to beat the bulge after having her baby in 2006 – saying: 'It was by far the hardest thing I've ever done.'
Gwyneth gave birth to daughter Apple back in 2004, but it was after having son Moses two years later, that she struggled to shed the post-pregnancy pounds.
SEE MORE GWYNETH PALTROW RED CARPET MOMENTS HERE
'After my first pregnancy, the weight had come off a little bit better, but after the second one it was really stubborn,' she said.
'It was not easy and, when I started it, it was by far the hardest thing I have ever done.'
'But I really was seeing results, so it motivated me just to work through it.'
The star then went on to say that she believes every woman is capable of returning to their pre-pregnancy figure – whether they have the luxury of a personal trainer or not.
'Every woman can make time – every woman – and you can do it with your baby in the room,' she said.
'There have been countless times where I've worked out with my kids crawling around all over the place.'
'You just make it work, and if it's important to you, it'll be important to them.'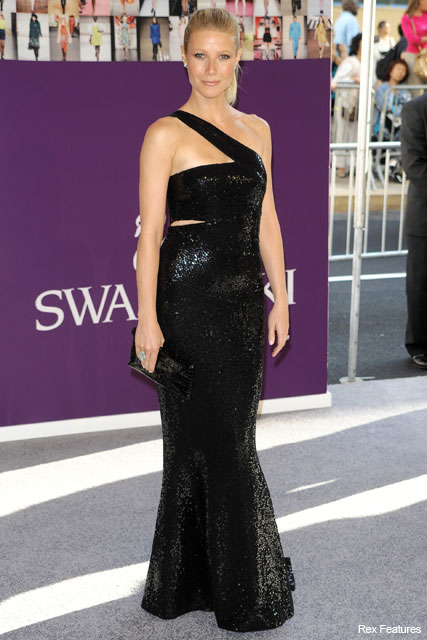 Gwyneth reportedly works out two hours a day, and lost her baby weight with the help of celebrity trainer Tracy Anderson.
SEE MORE GWYNETH PALTROW STYLE PICS HERE