Eva Longoria: 'I got so thin after Tony Parker divorce'
Actress admits she was extremely unhealthy after split from ex-husband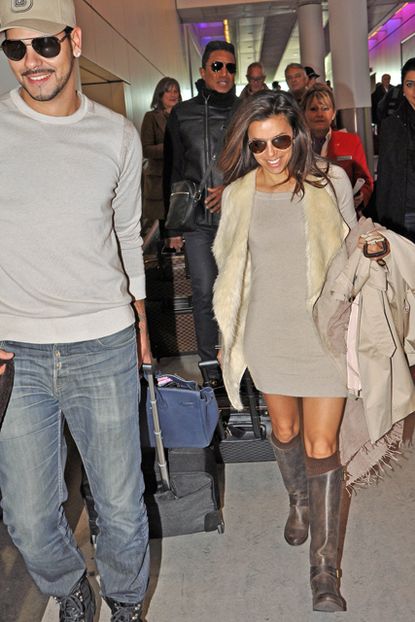 (Image credit: REX)
Actress admits she was extremely unhealthy after split from ex-husband
Eva Longoria admits that she was extremely unhealthy after her split from ex-husband Tony Parker.
The Desperate Housewives star says she saw her weight plummet during her divorce, but was praised by many for her shrinking frame.
SEE EVA LONGORIA'S STYLE PARADE HERE
In an interview with Health magazine, she revealed: 'I remember after my divorce, I was so thin and everyone kept saying how great I looked. It was probably the most unhealthy place I've ever been. So it was funny what people would see as 'healthy.'
'In my worst time, people were saying I've never looked better. [But now] I have a great diet and exercise routine. I like weight training and abs. I hate the elliptical. I despise cardio. I just can't do it. So I try to do my cardio within the workout.'
The 36-year-old actress filed for divorce from Parker in November 2010 after apparently finding racy text messages to a British model on his phone. The two no longer have any contact but Longoria insists she's not angry about the affair.
And it's no wonder as she's currently dating the very handsome 25-year-old Eduardo Cruz, who's the younger brother of Oscar-winner Penelope Cruz.
Celebrity news, beauty, fashion advice, and fascinating features, delivered straight to your inbox!