Marie Claire is supported by its audience. When you purchase through links on our site, we may earn commission on some of the items you choose to buy.
The model has opened up on taming Hollywood's most eligible bachelor
Elisabetta Canalis has opened up on taming Hollywood's most eligible bachelor, George Clooney, crediting him with helping her life 'regain colour'.
SEE MORE GEORGE CLOONY PICS HERE!
The Italian model – who has been dating gorgeous George for over a year – has told all on the leading man in her life, describing him as 'very protective'.
'He is always very close to me,' she told Italian Vanity Fair, in a chat from his Lake Como villa where the pair are holidaying.
As the other half of film's most famous bachelor, Elisabetta revealed sometimes even she feels insecure, but adds that love makes her feel 'great'.
'I sometimes feel insecure, but if you are loved then you always feel great,' she says.
'[George] reassures me all the time. I feel more embraced than ever before.'
Elisabetta didn't comment on the marriage rumours, but hinted she was happier than ever with the A-list star.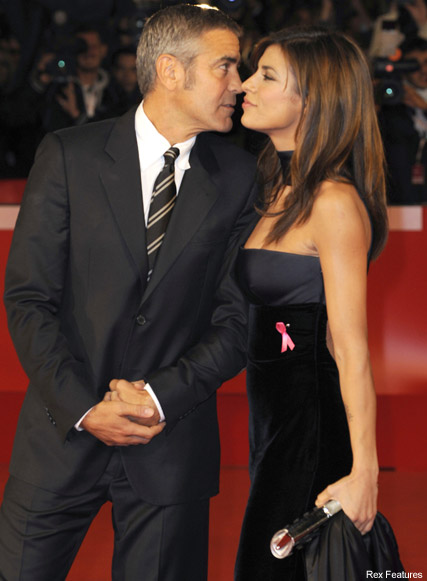 'The idea of being so loved is overwhelming,' she gushes. 'George has given color back to my life. I feel great – it's as if I am 18 years old again!'
Do you think Elisabetta will convince gorgeous George to finally settle down? Let us know your thoughts in the comments box below.

SEE MORE GEORGE CLOONEY PICS HERE!