David Beckham: I've only got three friends
Maybe being famous isn't all it's cracked up to be?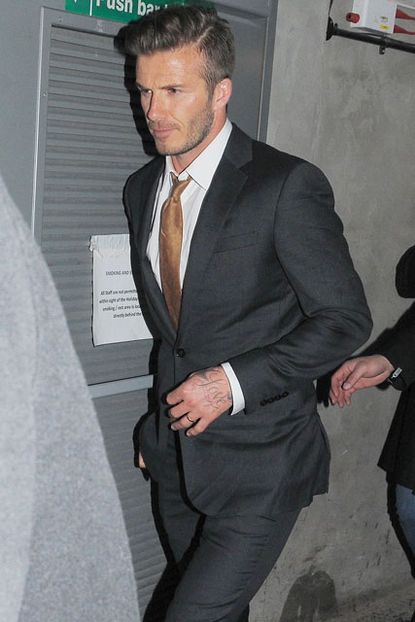 (Image credit: Rex Features)
Maybe being famous isn't all it's cracked up to be?
You'd think people would be queuing up to hang out with David Beckham, but the world famous footballer has revealed that he's only got three friends.
Doesn't it just break your heart?
The gorgeous star has revealed that as the years have rolled by his social circle has been whittled down to just a trio of pals.
Speaking to the US edition of Men's Health, Beckham, 36, said: 'I've got friends at the different teams I've played for, but family is the most important thing to me. That will always be the case.
'I've got my wife. I've got my four kids. I've got parents, grandparents still, and three really good friends. It's all you need. I'd rather have three really good friends than 20 good friends.'
Becks didn't reveal who his three chums are but he's famously become friendly with Tom Cruise since moving to LA. He's also spent Christmases with Tana and Gordon Ramsay, while his former Manchester United teammate Gary Neville was his bestman at his wedding.
DAVID BECKHAM & PRINCE HARRY'S BOYS' NIGHT OUT
And, on his recent trip to the UK, he spent time with James Corden and Prince Harry.
We're just a phone call away if you feel the need to bump your numbers up, Becks!
Celebrity news, beauty, fashion advice, and fascinating features, delivered straight to your inbox!