Cheryl Cole's emergency trip to the US to sign Universal record deal
Mrs C dropped everything and flew stateside, after reportedly landing a lucrative recording contract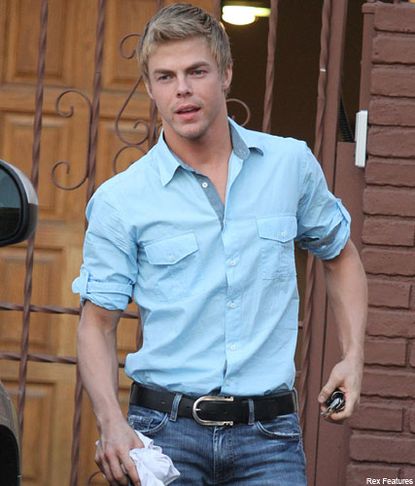 (Image credit: Rex Features)
Mrs C dropped everything and flew stateside, after reportedly landing a lucrative recording contract
With her acts at a crucial stage, and needing constant attention, many X Factor fans were stunned to see Cheryl Cole jetting off to the states midweek, to visit close pal Derek Hough. But now it's thought it wasn't a social call at all, with reports suggesting Cheryl was summoned by US execs, offering a lucrative £6 million record deal.
SEE CHERYL'S STYLE TRANSFORMATION HERE!
It's thought the songstress got a last-minute call from music royalty Universal, who were so impressed with her new album Messy Little Raindrops, they want to release it in America next year.
And despite her X Factor commitments, Cheryl dashed straight on a plane and over to meet them, with Derek whisking her around LA in the back of a blacked-out car during her 36-hour trip.
'Cheryl got a call from some very senior people at Universal saying they wanted to see her,' one insider told the Sun.
'They are the kind of people who when they say, 'Jump', you ask, 'How high?'.
'So she jumped on a plane and went to LA for 36 hours. Derek was there to ferry her to and fro and give her support as these big execs can be quite scary.'
Although it looks like Cheryl abandoned her acts – Cher, Katie, Treyc and Rebecca - insiders say she has been in 'constant contact' with them all.
'She has been a mother figure to them. They had no idea she'd be jetting off and feared she would not be back in time for rehearsals,' the source added.
'But Cheryl has been in constant touch with her acts, talking them through song choices and giving them pep talks.'
And it certainly was a super-quick trip. Mrs C landed back in the UK today, with a big smile on her face. We wonder why.
Would you be pleased to see Cheryl achieve success in the US? Let us know in the comments box below.
FIND OUT HOW TO GET CHERYL'S HAIR AND BEAUTY LOOK HERE!
LATEST BEHIND-THE-SCENES TWITPICS
Celebrity news, beauty, fashion advice, and fascinating features, delivered straight to your inbox!