Cheryl Cole on why she'll always love Ashley
The star has opened up on her cheating ex-hubby, and why they were 'meant for each other'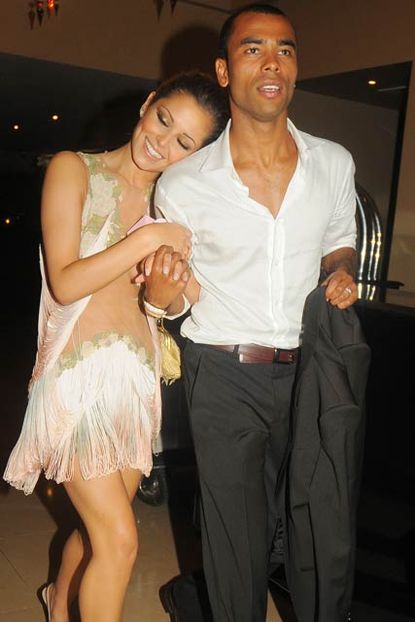 (Image credit: Rex Features)
The star has opened up on her cheating ex-hubby, and why they were 'meant for each other'
After months of silence, pop princess Cheryl Cole has spoken out on her split with ex-hubby Ashley, revealing she will always love him, and believes they were 'meant for each other'.
CHERYL AND ASHLEY IN HAPPIER TIMES!
It has been almost a year since the X Factor starlet – who reportedly raked in a whopping £250,000 for a private gig in Italy over the weekend – split from cheating footballer Ashley.
But it seems the two are still very much in touch.
'For me, it's not my past, it's very much my present,' she revealed of the relationship in an interview with Heat. 'We were meant for each other.'
And despite everything, Cheryl still has a place in her heart for Ashley.
'I will always love him, always. He's a big part of my life,' she added. 'I don't think he ever wanted to let it go. We had a great relationship. He was my best friend.'
Speaking of the famous Mrs C tattoo, inscribed on the back of her neck as a tribute to her now ex-husband, Cheryl revealed she won't be having it erased any time soon.
'I get a tattoo when things happen in my life that mean something,' the songstress explained.
'I'm not ashamed of anything. I've got nothing to rub away.'
CHERYL AND ASHLEY IN HAPPIER TIMES!
Celebrity news, beauty, fashion advice, and fascinating features, delivered straight to your inbox!