What is a 'she-cession' and how will we recover?
Today is Equal Pay Day and it couldn't have come at a more crucial time. With the pandemic already heavily impacting the gender pay gap, its time to demand the government take action to avoid a she-cession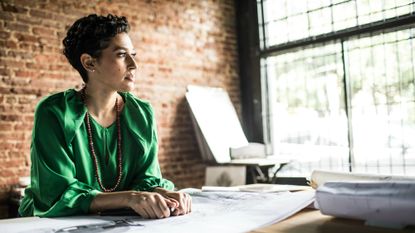 Today is Equal Pay Day and it couldn't have come at a more crucial time. With the pandemic already heavily impacting the gender pay gap, its time to demand the government take action to avoid a she-cession
Could you ever have anticipated that you'd say the word 'zoom' as much as you have over the last few months? The pandemic has expanded our vocabulary beyond our wildest, weirdest imaginations, making previously alien phrases like 'social distancing', 'flatten the curve' and 'stay alert', well, the 'new normal'. But now another phrase has appeared on the horizon: 'she-cession' and this Equal Pay Day its something we need to talk about.
As we cope with rising coronavirus cases and millions living with reinstated local restrictions, new information is emerging regarding the disproportionate impact coronavirus is having on women – especially working women.
Since the start of lockdown, the UK has shed almost 700,000 jobs. Female dominated industries such as retail and hospitality have been most affected and the female unemployment rate currently stands at 17%, compared to 13% for men.
To mark Equal Pay Day, the day that women in effect stop being paid because of the gender pay gap in the UK, the Labour party has announced that 8.5 million women will go their entire careers without receiving equal pay. In fact, accordingto the Fawcett Society 43% of working women, and 50% of black and minority ethnic working women are concerned about their career prospects post lockdown (compared with 35% of white working men).
It's not surprising. Global consulting firm McKinsey has stated that jobs in sectors heavily reliant on female employees are 1.8 times more vulnerable to the pandemic fallout than sectors mainly employing men. Nicole Mason, president of the Institute of Women's Policy Research, has felt compelled to dub this crisis a 'she-cession'.
Sadly the UK government has yet to make any targeted effort to account for the pandemic's economic impact on women in its response plans. With the total unemployment figure for 2020 set to top one million, Marie Claire investigated the main economic factors impacting women, plus what employers can do to protect women in the workplace.
Drivers of the she-cession:
During lockdown, women were less likely to be hired
According to research from LinkedIn, the hiring of female workers followed a U-shape trajectory in 2020, reaching its lowest point in April. This particularly affected women within the Recreation and Travel industry, where the percentage of female hires dropped from 44.3% in 2019 to just 31.1% in May of 2020.
Although the data shows that female hiring improved with restrictions being lifted, a second lockdown is likely to stop this progress in its tracks.
Women are less confident about future career prospects
When it comes to future career prospects, the study found women are feeling significantly less confident about their chances in comparison to men. This was due largely to the fact that many women believe that the task of juggling childcare, along with chores and working from home has either impacted their career prospects or is bound to harm them in the future.
With a third of working mothers providing full-time care for their children over the pandemic, compared to just 19% of men, Joeli Brearley, Founder of charity Pregnant Then Screwed, commented: 'Lockdown saw a number of mothers taking on the lion's share of caring duties and housework'.
It's hardly surprising then that nearly two thirds of women report feeling increased levels of stress or anxiety due to the pandemic, compared to less than half of men. Between facing heightened risk of redundancy to dealing with gender disparity in the current hiring climate, the data also shows that women are shockingly 133% less confident than men about their ability to improve their financial situation in the next six months.
Speaking to The Guardian, Asa Regner, deputy executive director of UN Women said: 'I think the care issue is sometimes considered something that happens at home after 5 o'clock and we can't do anything about that. But that is actually not true, according to evidence. There is a lot a government can do if they really want to shift this.'
What should be done to fight the she-cession?
It's clear that more needs to be done to avoid losing the progress made on gender equality within the workplace. And with this new data, LinkedIn hopes to shed a light on the need for employers to make accommodations to help women remain in employment.
'Many women have had to juggle ever-increasing work commitments with heightened childcare and household responsibilities,' says Janine Chamberlin, Director at LinkedIn. 'The concern is that with higher levels of stress, working mothers may consider reducing their hours or leaving the workforce entirely'
According to Chamberlin, flexible hours and remote working are key in helping women remain in the workforce. 'Employers have the opportunity to create more flexibility so women do not have to choose between their children and their careers.'
Kirstie Donnelly, CEO of City & Guilds Group, agrees that flexible working environments will help ease the burden for women. She also places emphasis on the need for role models for young women, saying that this will 'help them to believe they can have any career they want.'
Regner also commented on the effectiveness of parental leave schemes: 'It's important to put parental leave schemes in place. It is important to put day care, elderly care schemes in place in the country. These are often pretty expensive social investments the first time you invest in them, but they do pay off'
Hakima Abbas, a director at the Association of Women's Rights in Development, raised the need for a feminist recovery plan. This would entail calling on decision-makers to recognise the impact of Covid-19 on women and girls in terms of economic justice, health, social justice and cultural inequality. In doing so, they could ensure a gender-sensitive crisis response as we transition to recovery.
This isn't beyond the realms of possibility. In fact, it's already happening on a collection of tropical islands. In July, Maui County in Hawaii became the first place in the world to explicitly commit to prioritising women in its recovery plan.
The paper, which was developed by Jabola Carolus, proposes universal free childcare and long-term elder care, with fair wages for those working in that sector, relieving women of an often unpaid role. It also argues for a living wage for cleaning staff, health coverage for migrants and a nearly $25 an hour minimum wage for single mothers.
This Equal Pay Day the Fawcett Society, the UK's leading gender equality charity, has listed some of the ways we can get involved to support this issue, and to stop the pay gap. To help spread the word you can create your own Equal Pay face mask and share your handiwork online, write to your local MP, or sign this petition to stop pay discrimination now.
As calls grow across the world for a gender responsive approach to the pandemic, it's hoped that, with some pressure, we'll see the implementation of similar policies in the UK's recovery plan. Because, as Hakima Abbas very aptly put, 'we can't afford to go back to business as usual', as well as what was - and what shouldn't be - considered normal.
Celebrity news, beauty, fashion advice, and fascinating features, delivered straight to your inbox!
Niamh McCollum is Features Assistant at Marie Claire UK, and specialises in entertainment, female empowerment, mental health, social development and careers. Tackling both news and features, she's covered everything from the rise of feminist audio porn platforms to the latest campaigns protecting human rights.
Niamh has also contributed to our Women Who Win series by interviewing ridiculously inspiring females, including forensic scientist Ruth Morgan, Labour MP Stella Creasy and ITV's former Home Affairs Editor Jennifer Nadel.
Niamh studied Law in Trinity College Dublin. It was after enrolling in a Law & Literature class on her year abroad in Toronto that her love of writing was reignited. In no particular order, her big likes are Caleb Followill, hoops, red wine, sea swimming, shakshuka and long train journeys.