Always On: Is Technology Our Friend Or Foe?
Marie Claire's first @Work Live debate was all about our addiction to tech...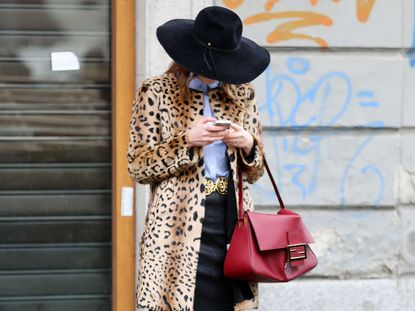 (Image credit: Silvia Olsen/REX Shutterstock)
Marie Claire's first @Work Live debate was all about our addiction to tech...
Marie Claire's first ever @Work Live conference kicked off with a debate on tech - are we addicted to our emails and never able to really switch off, or is technology aiding us in our careers, enabling us to work anytime, anywhere?
TV presenter Claudia Winkleman, Made.Com co-founder Chloe Macintosh, Lady Geek's Lucie Sarif and Decoded's Kathryn Parsons formed our debate, chaired by Marie Claire's Editor in Chief Trish Halpin.
In a recent Marie Claire survey, 75% of women said that they always feel 'switched on', with 73% admitting that the first thing they do when they wake up is check their email.
Technology – The Foe 'I think everyone is way too 'on', Claudia Winkleman began, admitting that she feels her attitude to tech is 'old fashioned'. 'Some people, if they haven't Instagrammed or tweeted about an experience, they act like it hasn't happened.'
Decoded's Kathryn Parsons made headlines last year when she deleted her email account and completely 'switched off' for three months. A busy businesswomen, she was simply sick of all the emails. 'I think everyone's been under that 'cc attack before, where the email chain just grows and grows and takes over your inbox. I remember the days when I started the business and getting a single email was amazing. But as Decoded grew I got loads and it took over.'
'The price we feel for being connected is being always available,' Trish Halpin Marie Claire's editor in chief agreed.
'I've got really annoyed with the Apple Watch,' says Made.Com co-founder Chloe Macintosh. 'We'd just started to get a balance, and learnt how to put our phones away - and now here it is actually strapped onto our wrists. I'm addressing my balance, I've got a bad reputation at home for always having my eyes on something else.'
'Some people go through divorce, or depression or something terrible in their life, but if you look at their feed it's wonderful,' says Chloe. 'A good thing to ask yourself is 'am I using tech to enhance or improve my life or to deflect or distract from something.'
Technology – The Friend 'The biggest taxi company in the world doesn't own any cars,' laughs Made.Com co-founder Chloe Macintosh. 'A huge accommodation company, Air B'nB, doesn't own real estate –technology has changed the entire business world, and that's so exciting.'
'Social media for new businesses is incredible,' says Lucie Sarif of Lady Geek. 'As a start up business, you don't need to have the money to create a full ad campaign - you can promote yourself. And for the first time brands are able to communicate on a human level.'
'Likewise you can create your own professional profile,' says Kathryn Parsons from Decoded. 'I once recruited a coder because he tweeted me a link to his portfolio.'
'There isn't a business sector out there that isn't looking for digital skills. A horrible phrase I hear a lot is that women's brains 'don't work that way' or aren't suited to coding. There is fundamentally no difference between a man and a woman's skills in this realm – we can all do problem solving, the only difference is confidence.'
'My knowledge of the internet was nil before I started working on MADE.com,' says Chloe. 'But as an entrepreneur it was actually an asset. All the logistics experts said we wouldn't be able to start a furniture business purely online with no store for people to touch the sofas and a post-order manufacturing process. But we saw that as an opportunity to try something different.'
'With an online business, the scope for trial and error is like no other – it's your biggest chance to grow. If you get it wrong, fine, just delete it and change it the next day.'
'I think it's all about mindfulness,' says Lady Geek's Lucy. 'Technology only intrudes our lives if we let it - we choose to use it.'
'If the news is breaking I find it on Twitter,' says Claudia Winkleman of the benefits of being so connected. 'I still read the paper for a more in-depth analysis but I'll look at Twitter for the news. And think of all those celebrities who used to rely on the paparazzi picturing them falling out of The Ivy in their small dresses. Even they are now in control of their own image and can post their own selfies. And good luck to them!'
Celebrity news, beauty, fashion advice, and fascinating features, delivered straight to your inbox!