I'm a busy mum who's been working out for 30 minutes every day for a month - here's how I finally managed to make the habit stick
It turns out I can fit in exercise and "me time", I just have to rethink how I do it.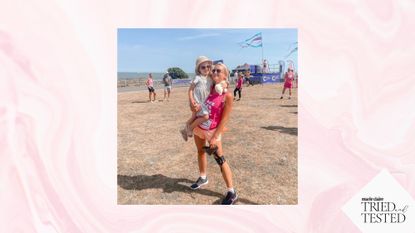 (Image credit: Kimberley Dodds)
If you're someone who finds the concept of working out daunting or near-impossible thanks to an eternally packed diary, kids, or commitments, know this: you're not alone. Writer Kimberley Dadds felt exactly the same after having her two kids - which is why she decided to take on the challenge of working out for 30 minutes a day, every day, for a month.
Knowing that making the commitment to herself and her fitness would, if nothing else, teach her a thing or two about her character and what kind of workouts she enjoyed, she pledged to make time for movement every day for an entire 30 days (yes, even on the busiest).
While this didn't mean back-breaking HIIT workouts back-to-back - rest days are as important as workout sessions, after all - it did mean reframing her approach to fitness and learning new ways to move her body that were actually achievable with her busy lifestyle.
The results were enlightening, to say the least. Below, she shares how she got on and the biggest lessons she learned along the way. Plus, two qualified experts share their take on working out which workouts work for you and how long to aim for with your workout sessions. Keep scrolling, and don't miss our guides to the 12-3-30 workout, how long to workout for, and what to eat before a workout, while you're here.
Working out for 30 minutes a day has transformed my fitness as a busy mum - here's how
Before I had children, exercise wasn't really a priority for me. While I'd fallen in love with hot yoga before my wedding - a friend told me how much she loved it as it boosted both her muscle tone and mental health - I couldn't get back into it after having kids.
I definitely took for granted how easy it was to spend that much time on my own before my babies entered my life. A two-hour round trip to a fitness class, often followed by brunch – sometimes several times a week - was just no longer doable.
That said, when my second child turned 18 months old and I'd stopped breastfeeding, I couldn't wait to feel a bit more like myself and get back into some kind of fitness regime. Naturally, hot yoga is what I thought would be the answer because it had worked so well for me before. The thought of an hour or so of uninterrupted headspace felt dreamy, but after a few sessions, I realised it was no longer compatible with my life. I struggled to switch off in the same way as I had before - it felt so time-consuming and I ended up feeling more frazzled just by being there.
I also found it inconvenient having to sign up to a class in advance at a particular time, when I didn't necessarily know if I could make it or be up to it. I knew I needed to find something that didn't take up so much time and that didn't require such prescriptive times of day.
Finding exercise that works for my new lifestyle
I went back to the drawing board, taking the time to figure out what exercise I enjoyed and would genuinely find time to do every day. I'd given the Couch to 5km running app a go by this point and tried home HIIT workouts, both of which I enjoyed. Then I saw a new initiative encouraging people to move for 30 minutes a day - in whatever way works for them - and knew immediatley I wanted to give it a go. I was curious to see if I could make exercise and me time part of my daily schedule, just like we make time to brush our teeth or eat dinner.
I knew from the experts that I spoke to for this piece that this didn't mean pushing my body to its limit every day - rather, moving my body in some way, away from the demands and juggles of parenting and work. It wasn't just about me wanting to feel or look a certain way - I wanted, and needed, some escape to do something for me.
Doing short bursts of exercise and making it as convenient as I possibly could seemed to be working for me before I saw the challenge, and so I knew I needed the challenge to tick both of those boxes. If there were any barriers in the way, like having to travel to a class or taking up too much time, I'd likely quit before I'd even started and more than likely be a no-show.
With that in mind, I set to work figuring out what types of exercises I could do every day for a month for 30 minutes.
What are the benefits of exercising for 30 minutes a day?
Why 30 minutes, you ask? Well, simply because the idea of running for 30 minutes straight scared me and I wanted to do something that I'd be proud of.
That, and the wealth of research that indicates it's an ideal workout length. This June, the International Olympic Committee (IOC) and World Health Organization (WHO) launched their Let's Move campaign, aiming to encourage people to move their bodies for at least 30 minutes a day. This was after research found that one in four adults and over 80 per cent of young people do not meet the recommended minimum activity levels needed for optimum health.
"Not having enough time in the day is one of the most common reasons given for not being able to reach this goal. It was me all over. But as Olympic slalom canoeist Jess Fox reassures me, it's about "encouraging good habits", something I knew I needed to work on as a time-poor, busy mum. "Science proves that 30 minutes of exercise can have massive benefits for mental and physical well-being," she goes on. "It doesn't have to be an Olympic effort - move however suits you and your lifestyle, whether that's at home, in a gym, outside, with friends or with your kids."
Personal trainer Rebecca Naismith also points out the benefits of moving for 30 minutes a day for both your physical and mental wellbeing: "Being physically active can increase your cardiovascular fitness, help you manage or lose weight, strengthen your bones and muscles and reduce your risk of diseases such as heart disease, type 2 diabetes, stroke, and some cancers," she explains.
On the mental health front, regular exercise can also increase self-confidence, improve your mood, improve your sleep, and lower symptoms of mild depression and anxiety. "When you get your blood flowing and your body moving, you release endorphins which combat stress and give you that feel-good feeling post-exercise," she goes on. Sounds good, right?
Days 1 to 10
Day one rolled around and I was ready to tackle my challenge head-on. I was worried that I wouldn't realistically be able to find the time to move every day, but when I wobbled, I'd repeat to myself: "It's only 30 minutes."
I kicked off the first Monday morning with a 30-minute jog before the school run. My husband and I managed to both fit runs in by tag teaming, him getting up earlier (around 6.20am) and me heading out afterwards (around 7am). I loved starting the week off in a positive way and it meant we both had some headspace time pre-work. While it resulted in a bit of a rush to get myself and the children sorted before the school run, I felt a million times better by starting my week with something active and non-child-related.
The next few days went smoothly. I had to remind myself a couple of times to find the time to take a break, but soon discovered it worked best if I plotted out what time and exercise I'd have time to do each day. I loved using The Body Coach app for this, as you can schedule in what part of the day (first thing, morning, afternoon or evening) you think you'll exercise.
I already knew from past experience that if I did a HIIT workout, I might get delayed onset muscle soreness (DOMs) meaning I'd need to do a lower-impact form of movement the next day (think walking, stretching, or yoga). Knowing this in advance meant I didn't try and push my body too far day after day, instead enjoying sessions of gentle yoga or even just a stroll for a change of scenery
This also helped me to become more conscious of what I was and wasn't doing, and more aware when I hadn't given myself any time to be active at all.
Days 11 to 20
By the second week, I was definitely getting into a routine and moving my body in a positive way was starting to be something I looked forward to every day. My mindset had already changed to "When am I doing my exercise today?" rather than, "Will I do my exercise today?" (or not even considering exercise at all).
Some days were harder than others - like when I didn't have an obvious window or if my husband was working longer hours. That said, when I was tight on time, I'd fling myself into the sea for a quick 20-minute dip (we're lucky to live by the coast). I didn't do lengths of a pool or swim fast, but I was being active - the most important thing.
Another realisation come week two was that I didn't need to be quite so strict on time. Some days I simply worked out in a way that made me feel good for as long as I could - just as long as I was doing something each day.
I started to find myself in a kind of routine – Mondays and Fridays tended to be my running days, Wednesdays and Sundays my HIIT days, and on the other days, I had the freedom to take it easy and go for a stroll or try out something new.
Days 21 to 30
I made a bit of an error by week three. Rather than enjoying the routine I'd started (and that had been working well for my lifestyle), I overcomplicated things. I saw that a PureGym had recently opened near me and that they offered short fitness classes – many for 30 minutes, and some for even just fifteen. Unlike the hot yoga classes I'd tried before, these seemed a lot more manageable to fit into my life.
I signed up for a trial, knowing gyms weren't my favourite activity but that classes were something I was now enjoying. That said, it still wasn't quite for me. The classes would be brilliant for someone else in my situation (depending on proximity to where you live). I liked the short classes, but I still found it more of a task to factor in travel time to the gym and be there at a particular time. I decided to stick to at-home HIITs, a couple of runs a week, filling in the other days with gentler walks and swims.
This also meant I had the freedom to be a bit more impromptu with other activities. On the odd day, I would try paddleboarding, a yoga class, have a 30-minute knock around on the tennis court near my house, or try out another class if they ever offered drop-in sessions.
By this point, I was in a great routine and enjoying the variety it was bringing. My mental health was the best it had been since before having children and I was feeling more "me" by the day. In fact, I felt like a better version of myself. I was proud that I was becoming someone who actually looked after herself and was conscious about what she was doing with her mind and body.
The results following 30 minutes of exercise a day for 30 days, plus a personal trainer's take
Trying to fit in 30 minutes of time for yourself every day doesn't sound like it should be that difficult, but I found it harder than I'd expected. Sure, it's only 30 minutes, but if you're not used to getting any time for yourself - example A, being a busy, working mum like me - then it can be hard to factor it in.
That said, I stuck to it, carving out roughly 30 minutes every day for an entire month to workout. One thing that made my challenge something I stuck to? Fitting it around my life - in other words, incorporating daily activities that require zero commitment and equipment. I just had my mat, my earphones and my phone, either to play workout videos or to play my music.
That said, I knew I'd have become bored if I'd only done HIIT, which is why I was sure to mix it up with running, yoga, and other forms of sport, too.
Setting myself a goal to move every day has opened up my eyes to trying out new ways of movement and what counts as being active. The most important learning, for me, wasn't about how to lose my "baby weight" or trying to "bounce back" after having children. Rather, it was learning how to find time for myself again. When you're a parent, everyone else's needs are put before your own, but make a conscious effort to give yourself 30 minutes a day and you'll feel more positive, energised, and definitely more yourself.
Talking to Naismith about my new approach to fitness, she praised the alternation from high-intensity to low-intensity days, confirming that it's best for both joint health and overall well-being (everyone needs rest days, after all). "Exercising for 30 minutes every day doesn't mean killing yourself on the treadmill or doing exercises you don't like but think you should do," she explains. "The goal is to move your body and to work towards the goal of at least 150 minutes of moderate-intensity activity a week or 75 minutes of vigorous-intensity activity a week (for those aged 19 – 64), as recommended by the NHS.
New to exercise? It's all about starting small and building achievable habits, she adds. Why not try:
Walking every morning before work
Walking home instead of taking public transport or driving
Head to the park with your kids
Go for a swim with family friends
Dancing with your little ones
Try your hand at tennis, squash or cricket.
Bottom line: it's all about creating a routine that's enjoyable and works for you and your schedule, she stresses. And that's what I've found - a lifestyle, not a quick fix, that I genuinely enjoy and feel works for me and my schedule. "It's all about consistency and repetition," the expert goes on. "Simple daily movement can show sustainable long-term results that impacts both the body and the mind."
What's the best way to incorporate 30 minutes of movement into your every day?
Personal trainer Rebecca Naismith recommends all of her clients to strength train two to three times per week and to do cardio activities one to two times per week.
She explains: "Strength training can include working with the machines or free weights in the gym, or using bodyweight, resistance bands and dumbbells at home. Aim to target all major muscle groups (legs, hips, back, abdomen, chest, shoulders and arms) at least twice per week, and carry out a single set of each exercise, using a weight or resistance level heavy enough to tire your muscles after about 12 to 15 repetitions."
She goes on: "Cardio or aerobic exercise could be running, dancing, cross training, cycling, or anything that gets you working in that exertion level of around five to eight out of ten."
And what if you want to do more than 30 minutes a day? "Getting more than the recommended weekly exercise goal of 150 minutes of moderate exercise intensity is also okay, as long as you are continuing to give your body enough time to rest and recover between workouts," she explains. "On the days that aren't dedicated to strength or cardio, aim for active recovery or low-intensity exercises such as yoga, easy walking and swimming, that can help you recover faster after a difficult workout."
Celebrity news, beauty, fashion advice, and fascinating features, delivered straight to your inbox!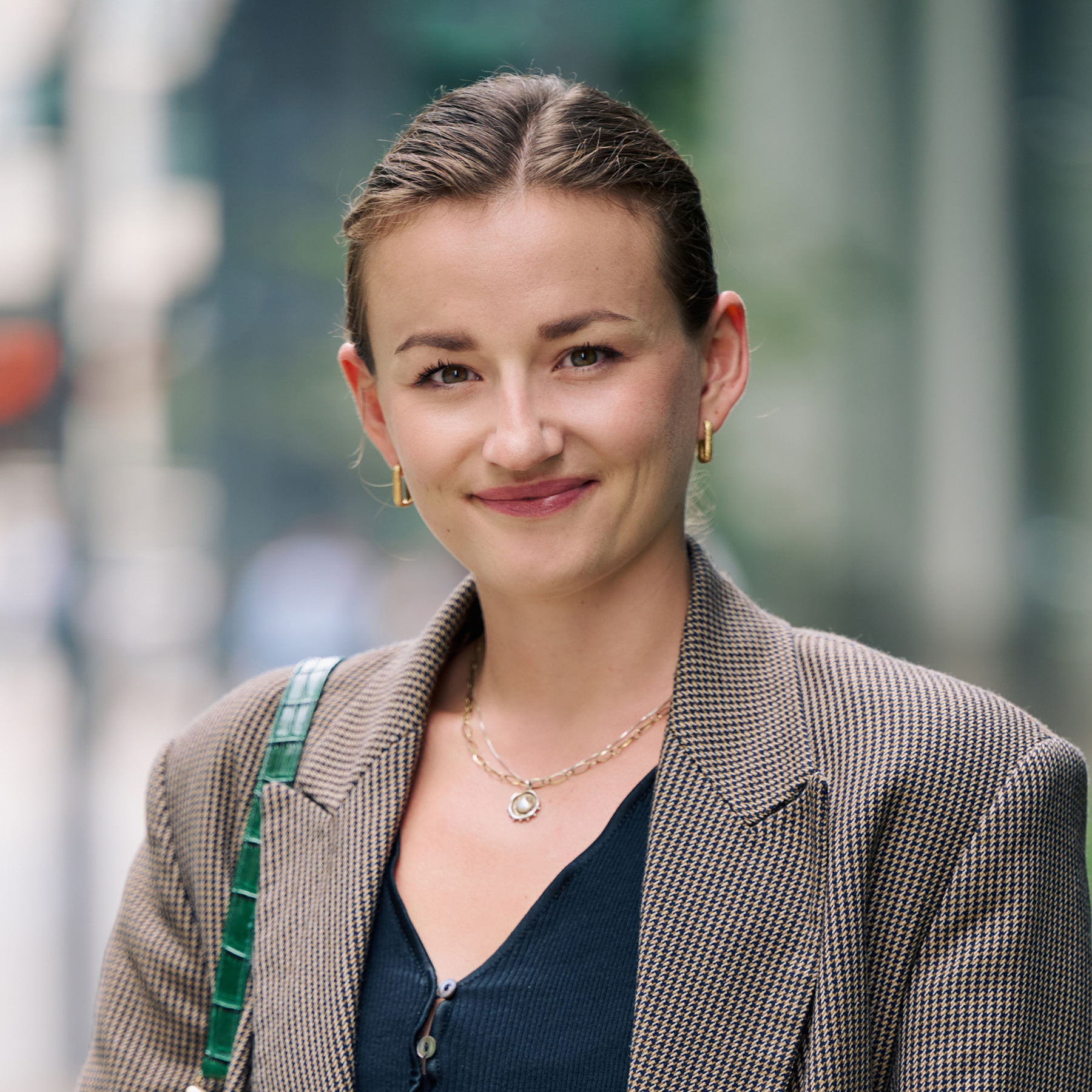 Health, Sustainability and Relationships Editor
Ally Head is Marie Claire UK's Health, Sustainability, and Relationships Editor, eight-time marathoner, and Boston Qualifying runner. Day-to-day, she works across site strategy, features, and e-commerce, reporting on the latest health updates, writing the must-read health and wellness content, and rounding up the genuinely sustainable and squat-proof gym leggings worth *adding to basket*. She regularly hosts panels and presents for things like the MC Sustainability Awards, has an Optimum Nutrition qualification, and saw nine million total impressions on the January 2023 Wellness Issue she oversaw, with health page views up 98% year on year, too. Follow Ally on Instagram for more or get in touch.