The Pill interferes with memory
The first study on the effects of the pill on memory reveals that women who take oral contraception remember events differently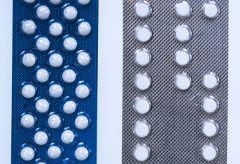 The first study on the effects of the pill on memory reveals that women who take oral contraception remember events differently
A new study has revealed that the pill - taken by an estimated 3.5 million British women - affects the way they recall events, leading them to remember the emotional impact, but not the details.
The study, conducted at the UCI in the United States, stressed that the Pill does not damage memory, but that a change in hormone balance causes women to remember things differently.
Taken by around 100 million women worldwide, the Pill has previously been linked to a higher risk of blood clots and breast cancer, but also protects against certain other cancers.
Previous studies have suggested that the pill makes the female part of the brain larger, boosting emotional skills, but the UCI's study is the first to look at the pill's effects on memory.
Shawn Nielsen, a graduate researcher involved in the study, explained that those who use birth control pills remember the gist of an emotional event, whilst women not using contraceptives retain details more effectively.
'It's a change in the type of information they remember, not a deficit,' he says. 'What's most exciting about this study is that it shows the use of hormonal contraception alters memory'.
Neurobiologist Larry Cahill, who also worked on the study, said that the change makes sense because contraceptives suppress sex hormones such as oestrogen and progesterone, in order to prevent pregnancy. Those hormones have previously been linked to women's strong 'left brain' memory.
'This new finding may be surprising to some, but it's a natural outgrowth of the research we've been doing on sex differences for 10 years', says Mr Cahill.
These results could help lead to fuller answers about why women experience post traumatic stress syndrome more frequently than men, and how men remember things differently from women.
Women are advised by The Family Planning Association to see their GP if they are worried about the contraception they are taking.
Celebrity news, beauty, fashion advice, and fascinating features, delivered straight to your inbox!