Starting A January Detox? 11 Motivating Celebrity Quotes To Get You Going
Detoxing sounds daunting. But it really seems to be working for these gorgeous girls...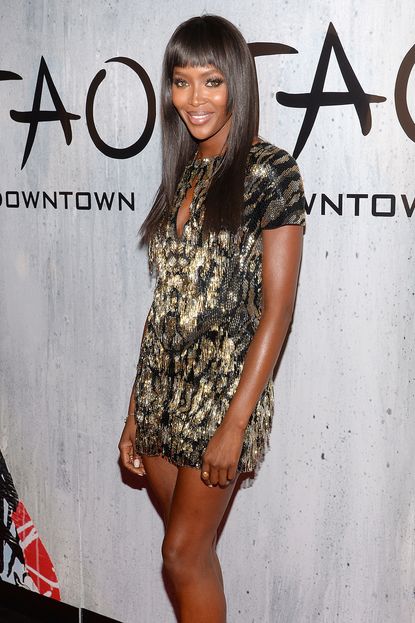 Detoxing sounds daunting. But it really seems to be working for these gorgeous girls...
1. 'I try to do this [The Lemon Detox Diet] three times a year... It's good to just clean out your body once in a while.' Naomi Campbell
2. 'I'm on a 12-day cleanse and, at the moment, I'm on the second day of a three-day juice programme... It gets difficult in the evening but in general I'm feeling really good, my skin feels good, and people are saying how well I look.' Millie Mackintosh
3. 'If I want to detox or shed some weight or eat cleanly, I'll cut out carbs and refined sugars.' Rosie Huntington-Whiteley
4. '[To prepare for the Victoria's Secret Fashion Show] I drink warm water with a squeeze of lemon first thing in the morning and lots of purified water throughout the day. I follow this with a green power smoothie that is alkalising, nutrient dense, and high in vitamins and minerals for maximum energy and vitality.' Miranda Kerr
5. 'One green juice a day keeps the doctor away. For me, that's something that I really try to have every day or make every day.' Karolina Kurkova
6. 'I've been doing juice cleanses for 15 years... If I've been indulging in rich foods, a cleanse is a wonderful way to hit the reset button... My skin glows when I finish day three. And it inspires me to think about what I put in my body.' Salma Hayek
7. '[After following the Clean Programme] I dropped the extra pounds... I feel pure and happy, and much lighter.' Gwyneth Paltrow
8. 'I do it [juicing] when I wake up and between meals. The energy it gives me is amazing - I hardly need caffeine anymore. We blend kale, spinach, broccoli and celery with a banana, and apple, and a pear.' Fergie
9 '[Detoxing] cleanses out your system entirely... I'm not one for dieting or exercising because I'm lazy and I have a really big sweet tooth, so I have to do cleanses every once in a while because of the amount of sugar I take in.' Megan Fox
10. 'I am what you call a juice fanatic. I always carry around a green juice. They provide lots of energy when I'm running around.' Nicole Richie
11. 'The effects of the cleanse go way beyond weight loss. I found I had so much mental clarity during and afterwards. Now I do a cleanse anytime I feel overloaded or need to give my system a break.' Julia Stiles
Celebrity news, beauty, fashion advice, and fascinating features, delivered straight to your inbox!