New treatment could slow down ageing
Scientists believe they could have found the key to slowing down the process of growing old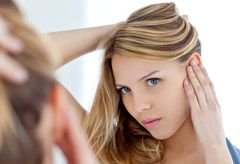 (Image credit: REX)
Scientists believe they could have found the key to slowing down the process of growing old
A new treatment for a rare disease that causes children to age at eight times the normal rate could hold the key to slowing down the ageing process.
Researchers investigating the degenerative disorder say they have managed to reverse effects that cause sufferers bodies to grow old too quickly. The findings could lead to treatment to prevent harmful side-effects of growing old.
'What we have discovered is a means of slowing down the ageing process in children that have premature ageing disease,' says Prof Chris Hutchison of Durham University's Biophysical Sciences Institute.
'In the long term that almost certainly has an implication for normal ageing.'
Using a drug known as N-acetul cysteine, scientists were able to limit and repair damage to DNA and reduce levels of a harmful reactive molecule, helping cells stay healthy for longer.
'The findings are at a very early stage but they show the potential for helping people to live more comfortable and less painful lives when they reach 70 and 80 years of age and beyond,' says Prof Hutchison.
Professor James Goodwin, Head of Research at Age UK, says the findings offer valuable insight into the aging process and have the potential to improve later life in the future.
Celebrity news, beauty, fashion advice, and fascinating features, delivered straight to your inbox!