Thinking of an inking? Celeb tattoo artist Ricky Williams on the dos (and definitely don'ts)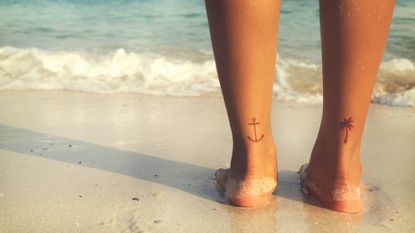 Getting a tattoo can be nerve wracking, whether it's your first time, fifth time or twentieth time. How do you pick the right design, artist and studio? Where's the most painful place to get inked? And what products should you really use on your skin after getting a tattoo?
If you're already racking up the tattoos, you'll know that everybody tells you something different when it comes to the most common questions. And if you've never had a tattoo before, how do you know who to listen to in the first place?
I popped down to South City Market in London to meet celebrity tattoo artist Ricky Williams and get some answers.
The studio is tucked away behind a string of shops by New Cross Station and is easily missed if you're not looking for it. But for those in the know, it's one of the most popular inking spots in the city. The resident artists have some incredible online portfolios, enormous social media followings, their books are always full - and it's nothing like your regular tattoo shop.
There walls aren't lined with endless colourful designs, there's no glass cabinets full of jewellery, no crinkled tattoo magazines to flick through while you wait; instead, it's very minimalist with fun touches - think a chic black arcade machine at the front and white stick lights at the back - and it's impeccably tidy.
The atmosphere is also completely different to your traditional tattoo parlour. Forget the terrifying buzzing that's enough to send a first timer straight back out the door. There's a gentle hum of tattoo guns mixed with a hip-hop soundtrack, and the artists are happily chatting away to their clients while they work. Walking through the door you're not greeted with stony stares and intimidating 'cool' people - instead, I get offered a drink and biscuits.
Everyone is relaxed and laid back, including Ricky himself, who casually introduces himself and flops onto the couch next to me. He tells me that he opened the studio a year ago in the hope of creating something different, after years of feeling like he didn't fit in to the traditional tattooist mould.
So how did Ricky find himself at the top of his game?
'I've been a tattoo artist for 11 years. It was kind of by accident really,' he says.
'I wasn't very into school and I didn't get any qualifications - not even in art! Maybe I shouldn't admit that?! Anyway, I always loved drawing and did it all the time. Someone gave my drawings into a tattoo studio and I got an apprenticeship. It all went from there really.'
After leaving a tattoo shop in Shepherds Bush and buying his own kit from eBay, things quickly started happening for the young artist who is now so sought after that he is often fully booked up for a year in advance.
Ricky asks me what I'm looking for so I show him four designs that I've found on Pinterest (naturally), and he talks me through what I like about each one. He explains how the different elements will look together before slipping off to create the piece. He's back fifteen minutes later with his iPad and I know instantly that I've come to the right person.
During the session, Ricky talks about everything from mental health to equality to politics to graffitiing - he's passionate, honest and open, and it's definitely not the usual chat you get from a tattoo artist.
So while he's on a roll, I grill Ricky on his work, celebrity clients, and the dos and definitely don'ts when it comes to getting inked - whether it's your first or fortieth tattoo.
Getting a tattoo
What's the most common tattoo that people ask for?
It's so weird how tattooing goes, some days you'll receive the same image reference two or three times and if you imagine how many images there are online, the chances of receiving the same image is so slim. So there are definitely trends! I'd say the most common one I get is pet portraits and I love them so that's no problem for me. But you only have to look online to see what tattoos are trending, you see the same tattoo again and again.
What's the hardest part about the job?
The hardest part of the job is maintaining good mental health. This is a strange job, you have to be available 24/7 and 365 days a year. People never stop contacting you and needing answers. Since opening South City Market I have definitely found a new love for what I do. On one hand it's the best job in the world but on the other hand it can be hard not to get lost in Instagram likes and comparing yourself to others. I've always had thick skin and done things my way, at the moment it's seemed to work well for me! So remember to take things on the chin and concentrate on you and do what feels right.
What one piece of advice would you give an aspiring artist about keeping your books full?
Instagram is your best friend. Only put up your very best stuff. Reply regularly to customers because they hate waiting. Don't do any tattoos you're not sure you can pull off. Take pride in everything you do, it definitely shows. Don't take what people say too much to heart. That's one thing I was really glad to overcome, people's opinions. If I listened to every school teacher telling me to stop drawing in my books or my old work colleagues telling me not to open my own studio, I wouldn't be where I am today. Advice is for people who want to listen and need guidance, sometimes it's good but sometimes it's better to do things the way you want. Remember that.
I hear you've tattooed your fair share of celebs...
Yeah, plenty but I'm no name dropper. Skin's just skin isn't it?
What are the three most important things you need to know before getting a tattoo?
Don't get it if you're going on holiday or running a marathon the next day. Do make sure that you've chosen the correct artist, it's all about trust, be open to your artists suggestions, they do this as a career. Let the portfolio of the artists speak for themselves. Don't go to the nearest tattoo studio to your house! Research it. If you don't love the design, don't get it!
Can you get a tattoo while pregnant?
No, or breast feeding. There's not been enough research into how tattooing could affect the pregnancy or the baby.
Should you avoid drinking alcohol before getting a tattoo?
Yes, alcohol thins the blood and if you bleed a lot whilst getting tattooed it's hard for the artist to see what they're doing because they're constantly wiping away so they can still see their stencils.
How do you pick the right studio and artist?
Different studios often specialise in different styles. So if you work out what studio is the best for you then you can take a deeper look into the artists who work there. Instagram is honestly the best way to assess an artist's work, you can zoom in, it's up to date, you can see if they're doing the type of thing that you want. It's any artists best platform and it's basically a catalogue for clients to browse. If a studio has a solid reputation then there's good reason for that. One bad tattoo will haunt you for longer than 10 good ones will positively promote you.
What warning signs should you look out for at a tattoo studio?
If you walk in and all the beds are empty and all the artists are sat around, that's a bad sign. Good studios get booked up! If it looks grubby, then it probably is and you do not want to get tattooed in a dirty shop. If the artist doesn't wear fresh gloves, if the stuff they're using isn't disposable... you should see a lot of sterile packets being opened.
How do you go from having an idea to getting the right design?
Research your artists. It's their job to bring that tattoo to idea to reality. They'll also know how to design it in a way that will look good as a tattoo. A lot of time people bring in a beautiful sketch but there's no way it would work well as a tattoo. If you like a lot of work that an artist has done previously, you'll probably like what they can do for you.
Is getting a tattoo painful?
It varies so much from person to person and placement also has a huge influence over the pain. Our resident artist Luke Ashley specialises in tattooing palms which a lot of artists won't even touch! They're probably the most painful but they look so good when he's done, it's definitely worth the pain. Most people who come in for their first tattoos are really nervous about the pain but it's nearly always way better than they expected.
Can you go swimming or get in the sea or have a bath after a tattoo?
No absolutely not! Unless you want your tattoo to go sceptic. Water isn't good for fresh tattoos anyway because it will encourage the ink to fall out, but in pools and the sea the water isn't clean! After two weeks you can bath and swim again so it's not that long you have to wait.
Can I sunbathe after getting a tattoo?
Sun is bad for tattoos and it will fade them but it's unavoidable sometimes. Just don't fry your new tattoos under full sun, and try to wear sunscreen where possible.
Can I exercise after getting a tattoo?
Sweating isn't good for a new tattoo because it will push the ink out of the skin. Until the skin has healed over the tattoo it's best to avoid intense exercise.
How long does the healing process take?
Two weeks until the skin has healed over the tattoo but fully healing takes 4-6weeks.
What products should you use, and which products should you avoid?
This is a tough one because all artists will say different things and to be honest, there's probably no one magical ointment that is better than all the others. Personally, I use coconut oil or Dream Cream from Lush. I really don't recommend getting any tattoo creams from miscellaneous websites as there are fakes out there. The most important thing is to keep it clean, wash it with warm, soapy water 3 times a day for 1-1.5 weeks.
Signs you should seek medical advice
If it's hot, swollen and there is pus, that's a pretty bad infection and it probably requires antibiotics. If it's a bit irritated, but it's not bothering you too much, keeping it clean is enough to put it right.
South City Market is an appointment-only studio. To book a session with Ricky Williams or any of the studio's resident artists, visit www.southcitymarket.com
Celebrity news, beauty, fashion advice, and fascinating features, delivered straight to your inbox!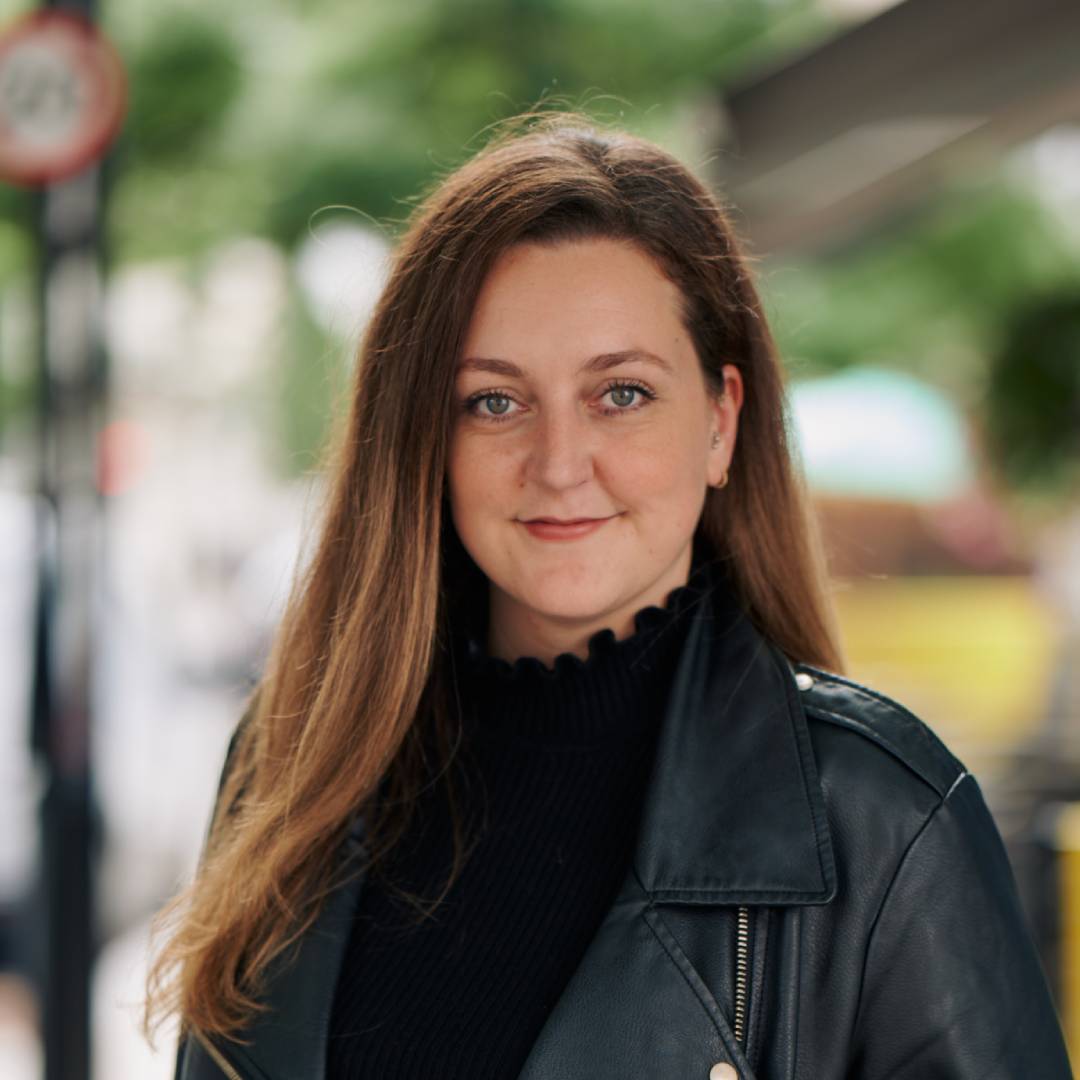 Jadie Troy-Pryde is News Editor, covering celebrity and entertainment, royal, lifestyle and viral news. Before joining the team in 2018 as the Lifestyle and Social Media Editor, she worked at a number of women's fashion and lifestyle titles including Grazia, Women's Health and Stylist, and now heads the Marie Claire UK news desk.