Happy Birthday, Prince Harry! 13 Reasons We Love You
Let's face it, Harry will always be everyone's favourite Prince (and ginger).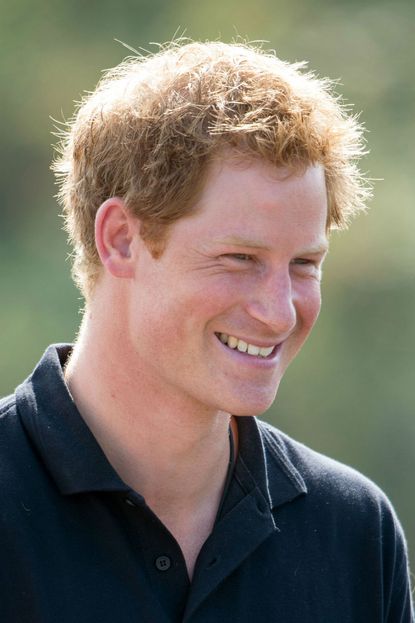 Let's face it, Harry will always be everyone's favourite Prince (and ginger).
1. His cringey dad dancing
OK, so this performance in Jamaica was admittedly awks but also kind of endearing, right? No? Just us then...
2. His athletic prowess
Look, there's nothing wrong with a bit of casual cheating when you're trying to outrun the fastest man on the planet. Fair play, Haz.
3. He's a fab uncle (well, ish)
Harry has vowed to make sure that Prince George always has a lot of fun (although we're hoping a trip to Vegas isn't on the cards just yet), but uncle/nephew bonding time doesn't come cheap. 'It's fantastic to have an addition to the family,' Harry said after the birth. 'I only hope my brother knows how expensive my babysitting charges are.' Ha. Joker.
4. And a brilliant brother-in-law
He and Kate are always in hysterics whenever they're together, which is frankly pretty adorable, and Harry reportedly said that he loves her like a sister in his best man's speech for William.
*All together now: "Awww..."*
5. His super expressive face
George is starting to give him some competition in the hilarious facial expression stakes, but Harry's still holding onto the crown for now.
6. He looks pretty good in uniform
The red accents in that uniform really bring out the colour of his, erm, red hair.
7. And in jodphurs
Just sayin'.
8. He loves the Spice Girls
The first time he met Posh et al was apparently the best day of his life. Our inner ten-year-olds so get that.
9. And Britain's Got Talent
He's apparently a big fan and we reckon he'd make a cracking guest judge. But failing that Harry, we're free for a sofa session whenever you are.
10. He's doing his bit
Harry's moved on from a few less than ideal moments (remember the Nazi costume? Yikes), and become a bit of an all-round national treasure. Case in point: the Invictus games.
11. He can make the Queen grin like this
No mean feat, we're guessing.
13. Because he's clearly a laugh
Let's face it, Harry is the Royal you'd most want to get drunk with.
Happy birthday, Harry!
Celebrity news, beauty, fashion advice, and fascinating features, delivered straight to your inbox!