Marie Claire is supported by its audience. When you purchase through links on our site, we may earn commission on some of the items you choose to buy.
Introducing the white-hot troop of Valley girls whose music is making waves across the pond. These Cali chanteuses have all also collaborated with Brit-boy talent to boot. Think better hair than Hanson and more attitude than Kanye. Here are the westside women blowing up right now.
Banks
Who? Looking more Mulholland Drive than Malibu, Cailfornia-raised Banks (real name Jillian), burst onto the scene in late 2013 with her moody and intimate RnB that fast won her both industry and commercial cachet.
If You Like… Drake and Frank Ocean. That's who critics are comparing her to. Which, according to the songstress, 'is a huge compliment.' In 2013 Banks' collaboration with London's Lil' Silva and Jamie Woon, on the track This Is What It Feels Like, went viral. Her hotly-anticipated album Goddess drops in September; but why didn't we know of her before 2014? 'I didn't release music for a long time because I was so shy. I mostly dress in black and I like putting my hair in my face; maybe subconsciously I like to hide it a little bit.'
Say What?! While this coyness is not evident in her music, you won't find this siren uploading selfies on her Instagram feed à la Rihanna anytime soon. In fact, the mysterious Banks doesn't really do social media. She did, however, put her phone number on her Facebook fan page; 'I wanted to connect with people in my own way. I've started getting a lot of calls from prison recently. I've had amazing personal interactions with fans.'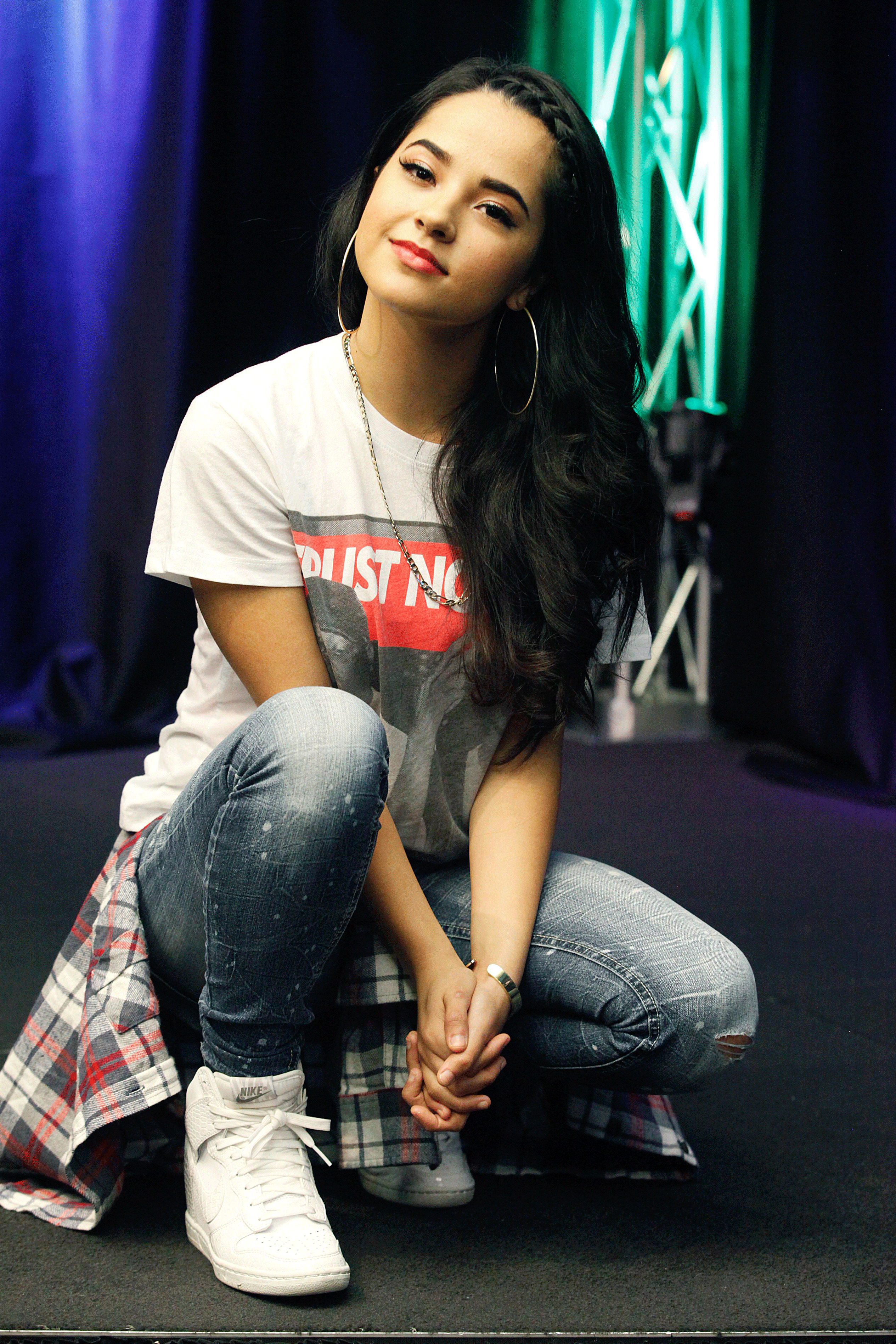 Becky G
Who? Rebbeca Marie "Becky" Gomez is a 17-year-old Mexican-American rapper, hailing from Inglewood, California. Like all true 2014-era pop stars Becky's career began on Youtube.
If You Like… Nikki Minaj, this is your girl. The self-starter rose to recognition via her YouTube channel where she posted remixes of Jay Z and Kanye West songs. In 2012, Simon Cowell tweeted that he'd just met a "future star" called Becky G, and posted a link to her YouTube mixtape. As a musician you don't get a break like that every day, do you now? To top it off, Becky G opened for Katy Perry on four stops during her Prismatic world tour this year and wrote and featured on Cher Lloyd's single 'Oath'.
Say What?! J-Lo made a cameo in her self titled video Becky From The Block. Did we also mention she's 17?
Sky Ferreira
Who? Sky Ferreira (yes, that's her real name) is from Venice Beach and was raised by her grandmother, who had been Michael Jackson's stylist for over thirty years. Sky began uploading her electro-pop videos onto Myspace and her second 'extended play' Ghost, from 2012, featured the critically acclaimed 'Everything Is Embarrassing', which she composed with our very own Ilford boy Dev Hynes.
If You Like… Madonna with trashy guitars. This year sees the release of her much-anticipated debut (it's taken five years to write), Night Time, My Time, which reached American audiences last year, and was heralded as one of the records of the year by Rolling Stone magazine. Sky has already supported Miley on that infamous Bangerz tour and is London-bound this June where she'll be playing Field Day.
Say What?! Sky also wears her boyfriend's clothes. No groundbreaking news there, except for the fact that he is Zachary Cole, a model for Saint Laurent. Makes you see your boyfriend jeans in a bit of a different light, huh?
Kelela
Who? Ethopian-born and LA-based, Kelela's amazing dreadlocks almost reach her waist. If you don't recognise her face, you'll recognize her voice. Kelela had internet music communities and industry insiders chomping at the bit when influential label Fade To Mind decided to release Kelela's mixtape (their first vocal release ever) which features two collabs with cult London DJ Bok Bok. Her sound is highly experimental and undeniably London. It makes sense then that this rising star has been hopping between LA and East London playing her new internet-age RnB to packed out venues.
If You Like… Mariah Carey with a sprinkling of Janet Jackson. Kelela's airy 90s vocals are haunting and her 2014 mixtape, 'Cut 4 Me', was championed by urban-music guru Benji B, who labelled her as this generation's Janet Jackson, and had comparisons being drawn to mixtape legend, The Weeknd.
Say What?! Kelela has described her challenging, techy music as 'deliberately off-putting', but Beyoncé is a fan, and featured Kelela on her Beyhive blog. Challenge accepted!