I'm a make-up artist who's obsessed with making skin look amazing—this one product makes my work easy
Three ways I use it to create even, healthy-looking skin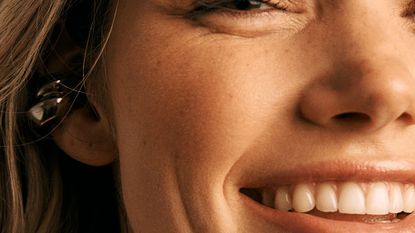 (Image credit: Vicky Lawton)
You may have noticed that the way people are doing base make-up has changed over the past few years. I certainly have. There used to be strong rules: foundation first, then concealer, next powder. But, now, people are customising their base, choosing where to put coverage, sheering it out with a brush or by dabbing with fingers—basically, making it their own.
As a make-up artist, I've had scores of clients say this to me: "I want my skin to look really good but not too made up." The answer: strategic concealing, with something that is highly-pigmented, mimics skin once it's set and comes in loads of shades so there's one to blend into every skin tone perfectly. Enter Urban Decay Stay Naked Concealer, which delivers on all those—and works well on spots, pigmentation, and under eyes. Here are three ways you can wear it to make it your own.
1. After foundation
This is the traditional way—foundation then concealer. But, and it's a big but, you don't have to set with a powder for this to hang around; I tested it extensively and it really resists settling into creases and/or disappearing mysteriously. My top tip? Put foundation where needed as a thin veil to unify skin, then go in with the concealer to cover any bits you'd like to after foundation's on.
2. Instead of foundation
If you apply it with a brush, or sweep it gently across your skin with fingertips, you can thin Stay Naked Concealer out so it offers a more sheer finish. Next, go in and cover anything you'd like to. Remember you can always add more concealer, so start with a little, then build it up.
3. To cover little blemishes
If you're someone who hates wearing a base but something has cropped up that you'd like to cover, you can just grab whichever shade that is closest to your natural skin, then take a brush or a cotton bud, and gently tap on. Remember to blend out the edges so the line between the concealer and your skin is blurred.
Celebrity news, beauty, fashion advice, and fascinating features, delivered straight to your inbox!
Madeleine Spencer is a journalist and broadcaster who has contributed to titles including Grazia, Glamour, InStyle, The Independent, The Evening Standard, and Stylist, as well as offering commentary for the BBC, Sky News, and ITV.
She is keen on exploring the significance beauty rituals, products, and memories have on people from different walks of life, and enters into conversation on the topic with guests on her podcast, Beauty Full Lives.