Comic Con hair and makeup: The baddest beauty babes
Click through to see the best beauty looks from Comic Con this year...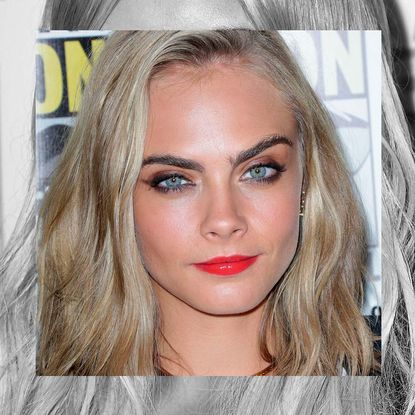 (Image credit: Rex)
Click through to see the best beauty looks from Comic Con this year...
Who would've thought that a comic book convention for a group of comics, movie, and science fiction fans would also end up being the hub for the best beauty looks we've seen on a red carpet in a long time.
Perhaps it's the fun of comics that draws out the best beauty in these celebrities, or maybe it's the fact that everything there is so colourful, it's almost contagious. One thing is for sure, these ladies are the baddest beauty babes we've seen all week.
Whether it was the powerful red lip, sleek high ponytail, or textured braid that piqued your interest, these beauty looks had us wanting more red carpet Comic Con moments.
First up,Cara Delevingneshocked us all (or shall we say, made us all have hair envy) by chopping off her long brunette wavy hair in favour of a peroxide blonde wavy LOB (a.k.a a long bob) and teamed it with a dramatic cat-eye flick and popping red lip.
At the other end of the spectrum was Bella Heathcote, who channeled her soft side with textured hair and flawless skin, and Victoria Justice who's hair was so shiny, you almost had to wear sunglasses while looking at it.
Then there was Keke Palmer and Christina Milian who both opted for sleek, high tails, the former being an incredible braid adorning a half shaved head, with the latter being a glossy straight ponytail.
And finally, there was Emma Roberts, who showed us all how to work a cool, shaggy blonde 'do, and Vanessa Hudgens who rocked a curly LOB (yes, another one).
Cara Delevingne
Click through to see the best beauty looks from Comic Con this year...
Bella Heathcote
Bella Heathcote balanced softly textured hair with a bold red lip at the Comic Con convention.
Christina Milian
Christina Milian channeled her inner femme fatale with a glossy, sleek, high ponytail.
Emma Roberts
Emma Roberts showed us how to work a shaggy blonde 'do, complete with a fringe.
Keke Palmer
Keke Palmer oozed cool with her half-shaved head and tightly braided ponytail with added texture at the ends.
Victoria Justice
Victoria Justice gave us shiny hair envy and kept her make-up simple, yet on-point.
Vanessa Hudgens
Vanessa Hudgens looked like super cute with her wavy LOB, dark smokey eye and soft pink lip.
Celebrity news, beauty, fashion advice, and fascinating features, delivered straight to your inbox!