The frightening reason you really need to know who Christopher Wylie is
His explosive revelations about a mass Facebook data heist that could have impacted both the Brexit and Trump election results have made him famous overnight, but who exactly is whistleblower Christopher Wiley?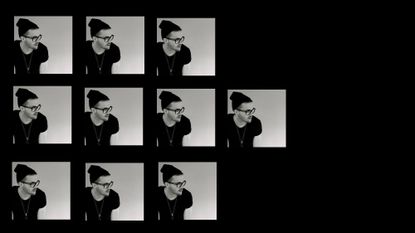 His explosive revelations about a mass Facebook data heist that could have impacted both the Brexit and Trump election results have made him famous overnight, but who exactly is whistleblower Christopher Wiley?
Last week a pink-haired 28-year-old Canadian called Christopher Wiley was known to few people outside his circle of friends and family. But since The Observer revealed Wiley's identity in a revealing and explosive interview, he's become one of the most famous whistleblowers on the planet.
Speaking to journalist Carole Cadwalladr, Wylie revealed his role in what looks set to become one of the biggest election scandals in recent history. But if you're feeling overloaded by the rush of stories about Wiley, Facebook data, Cambridge Analytica, Trump and Steve Bannon, we've broken it down to the bare bones:
Who is Christopher Wiley?
Christopher Wiley is a 28-year-old data specialist from Canada, the son of a doctor and psychiatrist. Wiley was bullied as a kid and left school at the age of 16 with 'zero' qualifications. Ferociously bright, in his late teens he worked for the Canadian Liberal Party as a digital expert, before moving to London at 20 to study at the London School of Economics. In 2012 he worked for the Lib Dems, helping them upgrade their databases and voter targeting.
Why is Christopher Wiley so important?
Christopher Wiley was just 24 years old and studying for a PHD in fashion trend forecasting when he came up with a way to use big data and social media to target voters in elections - what became known as 'information operations' - an idea that caught the interest of political strategist and alt-right figurehead Steve Bannon. His idea would form the foundations of a data-mining company called Cambridge Analytica, previously headed up by Bannon (and now by a man called Alexander Nix) and funded by Trump supporter and billionaire Robert Mercer.
What has Christopher Wiley revealed about Facebook?
Using a stack of emails and documents provided by Wylie, The Observer and The New York Times revealed that - using a system Wiley had designed - Cambridge Analytica took personal information from the Facebook accounts of millions of people to target voters in the US election and EU Referendum.
The data harvested from Facebook was taken by an external researcher who claimed to be using it for academic purposes. In fact, the data was used to build up complex voter profiles to target people in the US elections.
Facebook is coming under fire because it knew about the data breach two years ago but failed to report it. When questioned by MPs, Facebook insisted that none of their data had been used for voter-targeting. But a letter revealed by Wylie from Facebook's lawyers in 2016 proved that the social media platform had known that the data had been taken and used illegitimately (Wylie left Cambridge Analytica in 2014.)
Backlash over the revelations has seen Facebook's share price plunge - wiping 37 billion dollars off its value - and the hashtag #deletefacebook started trending on Twitter as thousands came off the social network in protest.
On Tuesday, a former platform operations manager at Facebook - Sandy Parakilas - told The Guardian that private data was routinely harvested from Facebook by companies under the same terms used by Cambridge Analytica. Once the data was released, Parakilas said Facebook had no control over how it was used.'They felt that it was better not to know. I found that utterly shocking and horrifying.'
What has happened to Christopher Wiley since the revelations?
By revealing the Facebook-Cambridge Analytica scandal Wylie risks being sued by Robert Mercer and Steve Bannon. He joined Twitter shortly before his interview was published and revealed that he's been banned from Facebook and Facebook-owned Instagram and WhatsApp (that's got to be annoying for keeping in touch with pals).
'I think it's worse than bullying,' Wylie told The Observer about Cambridge Analytica's work targeting millions of people through their Facebook profiles, 'Because people don't necessarily know it's being done to them. At least bullying respects the agency of people because they know. So it's worse, because if you do not respect the agency of people, anything that you're doing after that point is not conducive to a democracy. And fundamentally, information warfare is not conducive to democracy.'
Celebrity news, beauty, fashion advice, and fascinating features, delivered straight to your inbox!