Why do men pay for sex?
What makes a man sleep with a sex worker? We asked 3 escorts to quiz their clients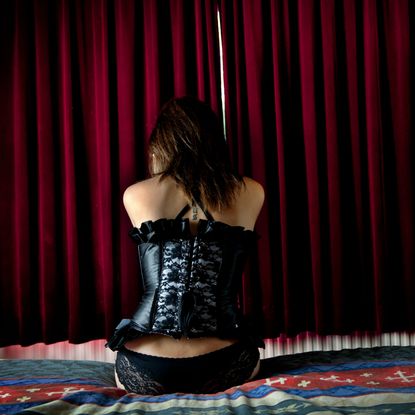 (Image credit: Rex)
What makes a man sleep with a sex worker? We asked 3 escorts to quiz their clients
David Cameron once described his Culture Secretary John Whittingdale as "a single man who is entitled to a private life" but it didn't stop a media frenzy over revelations that he had a relationship with a sex worker.
Although the relationship occurred before Whittingdale was made a minister (he says he ended it when he found out about her line of work!) critics claim trying to keep the relationship under wraps may have clouded his judgement about press regulation. He was chair of the Commons Culture, Media and Sport Committee, which was instrumental in the phone-hacking scandal.
Perhaps Cameron's nonchalance about the whole thing is the real point here. After all, research reveals that one in 20 men has willingly slept with a sex worker anyway. But why do men visit escorts, and is it just about the sex itself? We asked three sex workers to quiz their regular clients. Here's what they said.
ESCORT 1 - Claire, 31, works out of her home in Bedfordshire and sees up to 20 clients a week by advertising her services online. She started ten years ago, after her former husband stopped paying maintenance and she found herself struggling to raise their two children alone.
CLIENT 1 - Steve is 39 and lives in London. He's married with three teenage children and works in communications. He has been visiting Claire for four years. She describes him as friendly and kind-hearted, some one who would do anything for anyone.
Claire: Why do you come to see me?
Steve: I find my job very stressful. I work long hours and it is incredibly high pressured. It would be great if I could go home to a quiet house and relax with my wife, but the reality is that the house is always noisy, my wife is usually busy cooking dinner, and I really feel as if no one even notices that I'm home. If I come to you, it is the complete opposite: your house is beautiful and well organized, you have a lovely garden, and the general atmosphere is one of peace and calm. I feel like I am the complete focus of your attention. I can talk to you, and you listen to my every word. And when we go to bed, you do everything you can to pleasure me.
Do you still enjoy sex with your wife?
She lost interest in sex years ago. It's sad and I suppose we should do something about it, like going to a sex therapist, but it's something she really doesn't like talking about.
How does having sex differ between me and your wife?
Firstly, it's much more exciting and imaginative with you. My wife would never dream of asking me what I like. She sometimes behaves as if she's doing me a favour by having sex with me. But I do love her, and don't blame her for saying she feels tired all the time. I know she works hard too, and she hardly ever asks me for help with the shopping or cleaning.
When did you first see a prostitute?
I started going to strip clubs with my colleagues from work years ago. I really liked it and found it very relaxing. And then a girl asked me if I'd like extra services afterwards, and it took off from there. Of course, my wife doesn't know about any of this – if she ever found out she would leave me immediately. I couldn't bear to lose her. Occasionally I have nightmares about my teenage sons discovering what I do, which would probably be worse than my wife finding out. No one in the house would ever speak to me again.
Will you ever stop seeing me?
I still really enjoy it. I can't imagine my life without coming to see you. I'd definitely suffer withdrawal symptoms. So I guess it is an addiction.
Where do you tell your partner you are when you come to see me?
I just tell her I've got to stay late at the office, which is often true. Either that or I tell her I'm going for a drink with one of the lads and then get them to back me up afterwards. I don't have to tell my friends what I'm up to, although we'd all cover up for one another if it came to it.
And how do you feel afterwards?
Great. Every single time. You make me feel so good about myself, like I have really pleased you, too. I feel fine, very happy and relaxed after seeing you. And I don't feel guilty, because it's not the same relationship as the one I have with my wife. I know it's crazy, but in my head I don't feel as if I'm doing anything wrong.
Do you care about me?
Very much indeed. I worry about you a lot. I trust you implicitly - I wouldn't come to you otherwise. I know you'd never let me down, and I feel I can talk to you about anything. If l won the lottery, I'd pay off your mortgage like a shot.
ESCORT 2 - Sabia, 32, left Trinidad 13 years ago to marry her husband in London. When their relationship broke down three years later, she found herself struggling to bring up two children on her own. She admits that escorting has not only helped her financially, but has made her a stronger and more confident person. She sees around 12 clients a week at their homes or in hotels, and relies on word of mouth to get custom.
CLIENT 2 - Ian, 43, a researcher, is happily married with two children. Sabia describes him as easy to talk to with a lovely deep voice and soft northern accent.
Sabia: Why do you come to see me?
Ian: My wife and I have a very good marriage. The problem is, I need more sex than she gives me. I don't want to have an affair, as that would feel like too much of an emotional betrayal. So coming to you seems like a good compromise - a way of getting what I need without letting my wife down. If I didn't come to you, I would probably turn to adultery, which would hurt her even more and probably end our marriage. I justify what I do by reminding myself that I work hard all day, so coming to see you is my reward for being a good husband and father the rest of the time.
Do you still enjoy sex with your wife?
We've been together many, many years, and our sex life is loving and sensitive, but it's usually all over in about 20 minutes. I know that's not my wife's fault - it just gets like that when you've been with the same person for years - but it is just not enough for me. If anything, my sex life with my wife has improved since I've been seeing you. I feel sexier.
How does having sex with me and your wife differ?
I think the most honest thing to say is that it's just different. You're a very different person, and there's an added quality that comes with that. It's who you are as a person that makes the difference. Who you are and what you are makes the experience fascinating.
What gave you the idea to pay for sex?
When I turned 40, my friends bought me a certificate for a massage at a sports centre. I loved it - it was very sensual. That led me to find people who gave more of an intimate service, so to speak.
How do you feel about it now?
I feel liberated about it. It's a very individual thing. I feel really good after we've been together- nice and warm and buzzing.
Where do you tell your partner you are when you come to me?
I only come to you when I'm working away from home, so I don't have to tell her anything. I turn my mobile off while we're together and, if she's called, I'll ring back when we're done and tell her I met a business colleague for a meal.
Do you trust me?
That's why I agreed to do this interview. I really care about you and I hope that comes over when we meet. While respecting your right to a private life on the grounds that it's all part of our business relationship, I genuinely regard you as a really nice person.
ESCORT 3 - Maria*, 27, lives in Glasgow and has been working as an escort for the past three years to pay for her studies as a homeo path. She caters for 15 clients a week and advertises her services on the Internet and in magazines. She is currently saving up to open her own clinic.
CLIENT 3 - David, who is 33, runs his own interior design business in Glasgow. He recently split up with his long-term girlfriend, Lisa*, but has been going to see Maria every week since January 2009. Maria admits that David often takes her out for meals and occasionally buys her flowers or small gifts.
Maria: What's the appeal of having sex with a prostitute?
David: It's just something I've got used to doing every week, a habit I enjoy, and it's a way of satisfying my physical needs when I'm not in an emotional relationship. I know I'm a good-looking guy and could pull if l wanted to, but then I'd have to deal with the hassle and demands of having a regular girlfriend.
So it's just about sex?
Yes, well, not only that. We don't always have sex, do we? We went to the cinema together last week. It is about you as a person as well. I didn't originally mean it to be like that when I first came to you, but I have to admit that we have built up a kind of relationship between us. It is not as easy for me to separate the emotional side from the physical as I thought it would be.
Would you say you have feelings for me?
Yes, I like you a lot. If I didn't, I'd go and look for someone else. We're friends. You're not moody or difficult like some of the women I've dated. About four years ago, I met someone I really cared about and ended up getting hurt. After that, I made up my mind that I would never let that happen again.
Was sex with your girlfriend enjoyable?
You mean my ex, Lisa? I never felt as close to her as I do to you. I would like to think that I would stop coming to see you if I did find myself in a serious relationship with a woman, or was thinking of getting married. But I'm beginning to suspect that I would find it very hard not to see you anymore.
How is having sex with me different from when you used to have sex with Lisa?
This is going to sound strange, but it was just sex between her and me; I didn't enjoy it half as much as I do with you. I could never tell when she was enjoying it, either - while, when I'm with you, I can see the pleasure on your face and it makes me feel terrific. The only good thing about sleeping with her was that she didn't make me wear a condom, and you do.
When did you first visit a prostitute?
I just wanted to see what prostitutes were like and so I went after a stag night one weekend. The girl I got was nice, like you, so I just kept coming after that.
And how do you feel about it now?
The great thing about it is that I'm always excited when I'm about to see you. It's my treat - much better than going out for a beer with my mates. I'm glad it was your number I chose in the magazine. I'm lucky.
How do you feel when you leave me?
I feel good about myself, and generally much more relaxed. I enjoy coming here a lot. I wish I could come and spend the whole day with you or, ideally, take you away for a whole weekend. But I could never do that because I could never afford your prices. A few hundred quid for a few hours is just about as much as I can pay.
Do you trust me?
I think I do. You've always treated me well and I like to see us as really good friends. I hope that's right.
Celebrity news, beauty, fashion advice, and fascinating features, delivered straight to your inbox!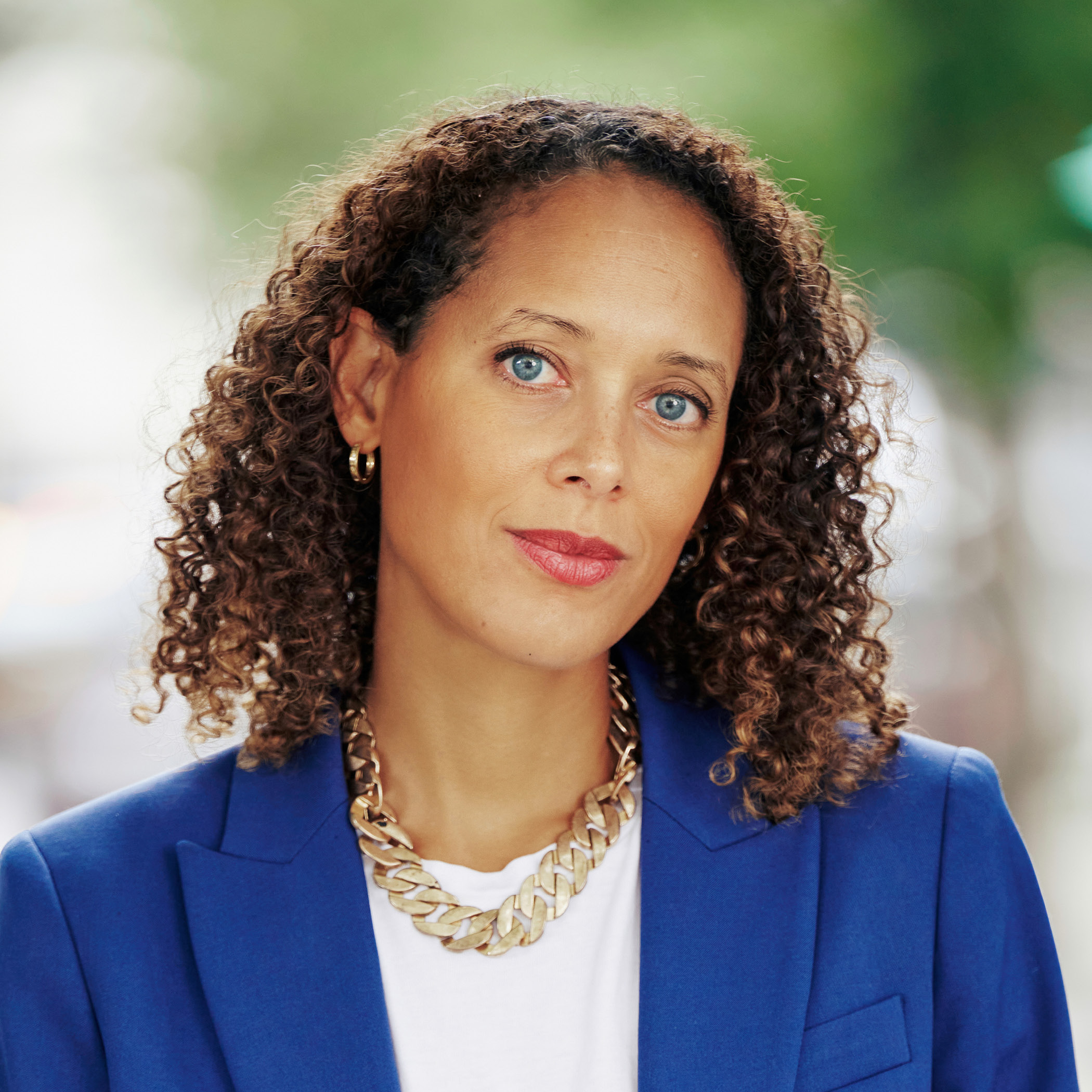 Andrea Thompson is Editor in Chief at Marie Claire UK and was recently named by We are the City as one of the UKs top 50 trailblazers for her work highlighting the impact of Covid on gender equality.
Andrea has worked as a senior journalist for a range of publications over her 20 year career including The Sunday Times, The Guardian, The Daily Mail, Channel 4, Glamour and Grazia. At Marie Claire Andrea is passionate about telling the stories of those often marginalised by the mainstream media and oversaw a feature about rape in the Congo that won the title an Amnesty Media Award. She also champions women's empowerment, sustainability and diversity and regularly chairs panels and speaks at events about these topics. She sits on the committee of the British Society of Magazine Editors where she acts as Vice Chair and looks after Diversity and Inclusion. She regularly mentors young women from under represented communities trying to break into the media industry.