"We need to stop describing men who support violent extremism as 'divisive icons'"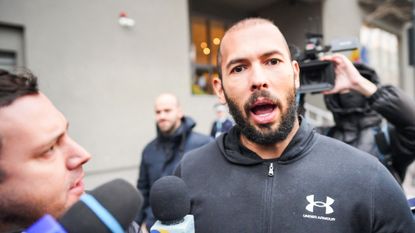 (Image credit: Getty Images)
Laura Bates speaks to Marie Claire UK about the Andrew Tate media frenzy, the Online Safety Bill, and the need to protect women and girls online.
We are facing an epidemic of online misogyny, and with the spread of incel ideology and young men increasingly being radicalised, UK cyber hate is at a high.
Women and girls are being put in danger, but despite the prevalence of online misogyny, the government still refuses to take action.
Laura Bates - women's rights activist and founder of the Everyday Sexism Project, knows this all too well. She literally wrote the book about it, exposing the manosphere and the threat of extreme misogyny in Men Who Hate Women: The Extremism Nobody is Talking About and most recently in Fix the System, Not the Women.
Here, Laura Bates talks to Features Editor Jenny Proudfoot about the mistakes being made in the public conversation around Andrew Tate who was charged this week with rape and human trafficking, the wider issue of misogyny and the need for change in the government's Online Safety Bill.
Since we last spoke two years ago, have you found that people are becoming increasingly aware of online misogyny?
I think people are gradually becoming more aware of the issue, but there are still massive misconceptions and mistakes in the way we are approaching the topic. For example, the public conversation about Andrew Tate has seen him given blanket wall-to-wall coverage across international media outlets. Reproducing significant amounts of his extreme misogynistic ideology and embedding his videos in articles in the national press. He has been described as "controversial", "divisive", "a superstar", "an icon" when he is actually currently under arrest on charges of rape and human trafficking, and has espoused ideas that are illegal - such as domestic abuse and coercive control.
Women's online safety has obviously been missed out of the Online Safety Bill - how much of an impact is this going to have?
A huge impact, and it is such a missed opportunity. It's another clear example of the government simply failing to recognise that this is an enormously gendered issue, and a growing one - half of women in the UK faced online abuse during lockdown, for example. With a worryingly high level of female MPs who stepped down from their seats citing abuse as a key factor in their decision, a cynical person might begin to wonder if tackling online abuse isn't necessarily in the best interests of powerful men in government... not least while they are watching porn in parliament and 56 of them are currently themselves under investigation for sexual misconduct.
Would you agree that the government isn't taking extreme misogyny seriously enough?
[Our former] deputy prime minister has described feminists as the "worst kind of bigots" and very clearly demonstrated that he doesn't even know what misogyny is. We have a heavily male-dominated cabinet in parliament and a shocking 10% of our elected representatives are themselves under investigation for sexual misconduct, a process about which there has been no progress or transparency since those figures were first announced. I have no faith at all that this is a group of people who are going to take tackling misogyny seriously.
What is there to learn from the terrifying rise of Andrew Tate?
We have to do better at not amplifying extreme misogynistic voices for clicks, controversy and a titillating story. There are documentary producers currently eagerly waiting to give him even more airtime and release "never before seen footage". There are now more teenage boys who know who Tate is than who know the Prime Minister, but that was not the case before the mainstream media gave him an extraordinary publicity boost.
Tate has obviously dominated the headlines in terms of online misogyny, but is attaching the issue to one person detracting from the extent of the problem?
Absolutely - it is dangerous in so many ways. It feeds into the media frenzy surrounding Tate, positioning him as a kind of Svengali, Pied piper figure when the reality is the problem is far wider, and the influences on teen boys are far more numerous. It risks feeding into Tate's martyr complex and lionising him among young people. And it means that if Tate loses his social media accounts or is jailed people will be able to move on, thinking the problem started and ended with him. When the reality is so much broader, both in terms of online influences and wider societal misogyny.
We spoke previously about the need for extreme misogyny to be recognised as a hate crime...
I think it would make a difference, but I don't think it's the only change that we urgently need: we're facing a complete crisis of institutional misogyny in policing, politics and the criminal justice system, and designating misogyny a hate crime won't necessarily help while one of our top police officers is alleged to have described the bulk of rape cases as "regretful sex" and thousands of serving police officers are themselves under investigation for sexual misconduct. We need a complete and utter root and branch reform of the system.
We know that young women are in danger and that men are being radicalised, but what are the solutions?
We need to attack this at every level, with both grassroots and policy changes, short and long term solutions. We need better resources, funding and training for schools to tackle these issues meaningfully from primary age. We need to see violent extremist misogyny designated as a form of terrorism and resources accordingly designated to tackle it, including recognising the grooming of boys into these ideologies as a form of radicalisation. We need to see meaningful accountability for tech companies and social media platforms, which means proper regulation and transparency. We need better media coverage that recognises these issues for what they are and doesn't describe men who espouse violent extremism as "divisive icons". We need a designated rape and sexual offences unit in every police force in the country, far better training on issues like victim blaming and coercive control for police officers, an overhaul of systemic misogyny in policing, criminal justice and politics, and ringfenced, sustainable funding for frontline sexual violence services. We need to reverse funding cuts to resources like youth centres that have been closed down due to austerity measures, leaving young men more vulnerable to online exploitation. We need to recognise the epidemic of sexual violence in schools as a public health crisis and join the dots to realise it is connected to the explosion in online misogyny. And we need to tackle the low-level misogyny and cultural norms and attitudes towards women and girls that underlie and normalise all this.
Fix the System, Not the Women by Laura Bates is out now, Simon & Schuster, £12.99
This interview has been updated since its original publication in March 2023.
Follow our Action Against Misogyny series @MarieClaireUk.
Celebrity news, beauty, fashion advice, and fascinating features, delivered straight to your inbox!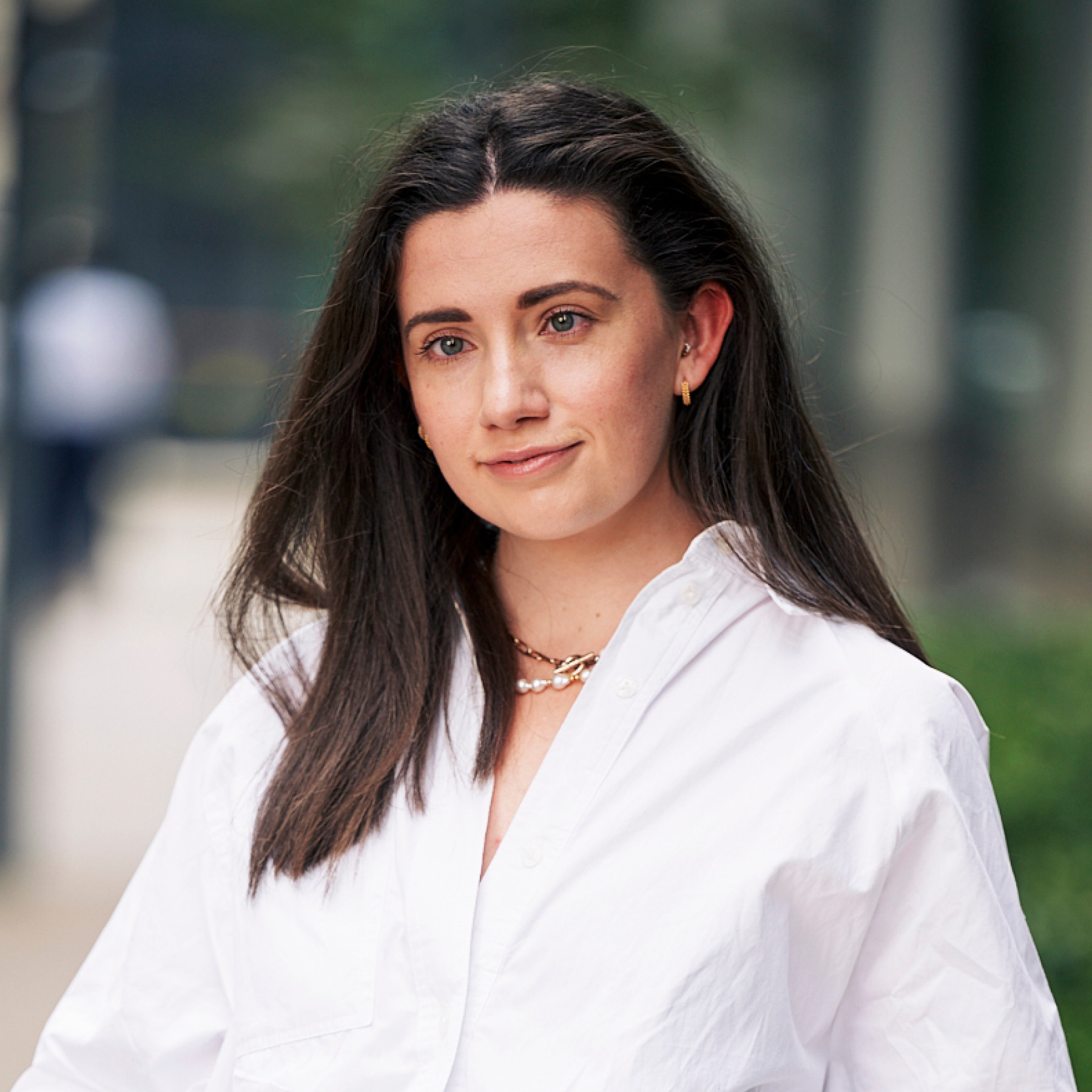 Jenny Proudfoot is an award-winning journalist, specialising in lifestyle, culture, entertainment, international development and politics. She has worked at Marie Claire UK for seven years, rising from intern to Features Editor and is now the most published Marie Claire writer of all time. She was made a 30 under 30 award-winner last year and named a rising star in journalism by the Professional Publishers Association.