Taking a look inside Britain's shocking sex-trafficking crisis
Economic migrants, refugees, vulnerable children and teenagers – sex traffickers are preying on a wider range of victims than ever before. In this special report, Polly Dunbar speaks to the survivors and the organisations trying to put a stop to it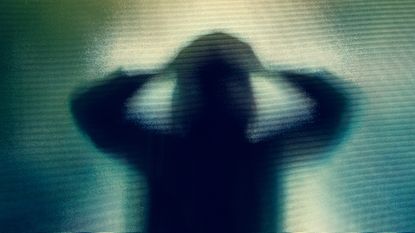 (Image credit: Getty Images)
Economic migrants, refugees, vulnerable children and teenagers – sex traffickers are preying on a wider range of victims than ever before. In this special report, Polly Dunbar speaks to the survivors and the organisations trying to put a stop to it
Rose was 17 and had only been in London for a few days when the man who brought her to Britain took her to a house filled with women. In the dank basement, he handed her a pair of high heels and cheap lace knickers and told her it was time to repay him. As he left, two other men arrived, announcing they'd bought her services. One demanded she pleasure him orally; the other ordered sex. 'I said no, but I knew that I'd be beaten if I refused,' she says. 'It was just the beginning. After that it was every day, endless numbers of men. One would leave, another would arrive. Eventually, I thought it would be better to die.'
Rose spent six months in the London basement, guarded 24 hours a day and forced to have sex with hundreds of men. She is one of thousands of women trafficked to Britain every year to be sexually exploited in this way. According to the independent anti-slavery commissioner, Kevin Hyland, the number of people living in slavery in this country is likely to be double the current estimate of 13,000.
Most people associate the term 'trafficking' with victims being moved between countries in the back of lorries, but the reality can be far closer to home. Indeed, many – like Rose, who grew up in Nigeria – are from overseas, but others are UK-born nationals, including children and vulnerable teenagers who may have been in foster care or find themselves homeless due to domestic abuse. A report in January revealed that people lured by individuals or gangs and held against their will in the UK are now more likely to be British than any other nationality, overtaking Albanian, Vietnamese, Romanian and Chinese nationals for the first time. One in eight slavery victims reported to the police is a child from the UK aged 17 or under, with 432 British children reported to the authorities in the space of nine months last year.
'I was 15 and doing my GCSEs when I was groomed by a local man working in a garage near my foster mum's house,' says Zoe*, now 21, a British-born victim of trafficking from Manchester. Her story typifies many homegrown trafficking accounts, in that she was targeted while too naive to realise what was happening. The man – a drug dealer and trafficker with links to criminal gangs – enticed the vulnerable teenager with free alcohol and marijuana for six months, acting like a friend before confronting Zoe one day on her way home from school, saying she had a 'debt' of £10,000 to pay. 'I remember him driving me to a house and telling me I had to sleep with a man in his forties, who was waiting there. I was terrified and pleading with him, but he told me he'd kill me, my mum and brother if I refused, then he got out a knife. 'Afterwards, he took a handful of notes as payment while I lay on the bed crying. The following day, he intercepted me again, before driving me to another man's house where the same thing happened.'
It was the beginning of a three-year ordeal for Zoe, who was passed between 'clients' who paid up to £200. She never saw a penny. According to experts, victims like Zoe are terrified to report trafficking for fear they will be killed by their abusers, who are often part of highly organised, global criminal gangs. 'This is happening on streets and in houses across the UK every day,' says Anne Read, the Salvation Army's director for anti-trafficking and modern slavery. 'We know they are there because they are attending health centres – often hidden in plain sight, living unimaginable lives. One young British victim we helped was found dumped on the motorway. She was heavily pregnant, which meant she was no longer useful, so she was discarded… like a piece of rubbish thrown from a car window.'
In a worrying new development, social media and online classified ads are being used to lure and sell young women. In January, sex trafficker Michael Miller was sentenced to 15 years in prison for recruiting young girls online and prostituting them to older men in New York. Miller pleaded guilty to trafficking minors and having sex with at least two of his victims, and confessed to using Backpage.com, a huge classified website, to advertise their 'services'. The site has come under criticism for allegations that it promotes trafficking in its ads. However, the company argues that it is hosting content, not creating it, and is protected from liability by a federal law protecting free speech. This allows hundreds of teenage girls to be sold for sex. 'There is no "typical" victim,' says Read. 'Some are just teenagers forced into taking a seemingly legitimate job offer to escape poverty. Others are successful businesspeople, tricked by lies. Once they're in [the grip of traffickers], they may not be locked up, but they can't escape because of fear. They have no money and nowhere else to go.'
This was the case with Rose, who travelled to London on a fake passport. After an immigration officer at the airport realised, she was placed into foster care. Tragically, though, Rose later called her trafficker and agreed to run away to join him. 'I didn't know he was the bad guy,' she says, struggling not to cry. Today, thanks to help from The Salvation Army and Black Country Women's Aid, Rose is studying at college, but the memories of her past are never far away. 'I can't sleep without medication and I can't trust anybody… a big part of my self-esteem has been taken away,' she says.
Sandra Horley, CEO of Refuge, reveals UK charities are often the first to spot survivors of trafficking: 'Many modern-slavery victims present, initially, as domestic-violence victims, and only disclose their experiences once Refuge has gained their trust. Victims are vulnerable and traumatised. This is a multinational, billion-dollar industry that thrives on control and fear.'
Ann, 36, was only picked up by the UK authorities after she found a lump in her breast and was diagnosed with cancer. She was staying with Vietnamese sex workers in a brothel at the time, but had recently escaped the criminal ring that trafficked her at just five years old from her home in Vietnam into China, then Russia, France and the UK. At 15, she was made to have sex with men, 'sometimes ten, or more every day.' She travelled in the back of a lorry to Britain. 'When we arrived in the UK, there was a little boy curled up on the floor of the lorry,' she says. 'We tried to wake him but it was so cold that he had died on the journey.' Ann was kept in a basement with seven women and made to perform sex work. 'I think if there had been a tablet for me to take, for me to die, to escape, I would have taken it,' she says. But one day, when a gang member left his keys on a table, she seized the chance to flee. 'I had no idea where to go. I just ran and ran and, when night came, I slept on a park bench.'
Today, having been designated a victim of modern slavery, she's being supported by Refuge and is attempting to rebuild her life. 'We're trying better to identify victims like this and to dismantle the trafficking groups themselves because victims can be easily and quickly replaced,' says Sian Turner, a tactical advisor for the The National Crime Agency's Modern Slavery Human Trafficking Unit (MSHTU). 'It's vital to ensure victims aren't criminalised, which can happen if they're here illegally.'
The key, though, is to keep raising awareness, says Read. 'Police and airport staff may be getting better at spotting the problem, but we need the public to be alert, too.' It's also vital people think outside the stereotypes of 'sex-trafficking victims'. Zoe had been a normal British schoolgirl growing up in the UK before she was targeted. She spent three of her teenage years being sold for sex before finally finding the courage to go to the police after a violent beating left her close to death. Today, she is rebuilding her life and back at college. 'I hope that by speaking out I can change people's perception about sex trafficking in the UK. People don't realise there are hundreds of normal girls out there who have experienced what I have. It's up to the public to be vigilant and report signs of modern slavery.' Suspect someone is a victim of sex trafficking? Call The Salvation Army's helpline on 0300 303 8151 or Refuge** on 020 7395 7722.
*Name changed **To make a donation to Refuge's work against modern slavery, text 'REFU40' to 70070
Celebrity news, beauty, fashion advice, and fascinating features, delivered straight to your inbox!
The leading destination for fashion, beauty, shopping and finger-on-the-pulse views on the latest issues. Marie Claire's travel content helps you delight in discovering new destinations around the globe, offering a unique – and sometimes unchartered – travel experience. From new hotel openings to the destinations tipped to take over our travel calendars, this iconic name has it covered.