What being a woman means to me today
These women are at the top of their professions and shaping the future of equality - be it in business, the House of Commons or on the football pitch. We asked them to reflect on what being a woman means to them today, why we should be proud to celebrate International Women's Day, and why the sky's the limit for women across the world.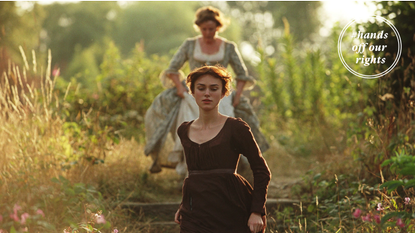 These women are at the top of their professions and shaping the future of equality - be it in business, the House of Commons or on the football pitch. We asked them to reflect on what being a woman means to them today, why we should be proud to celebrate International Women's Day, and why the sky's the limit for women across the world.
Jess Phillips MP, Author of Everywoman
'Being a woman in 2017 means being a warrior for change. I stand on the shoulders of the brilliant women who went before me. Every day I try to always be aware of what they have afforded me and I am grateful for the tools I was given. On International Women's Day I will not just celebrate those women - I will call for all women to use whatever privilege we have, that was hard won, to speak up, shout out and forge forward. We should all speak up to our bosses, our families, the places where we shop, eat and the media we consume and ask them, "what are you going to do to so that all our daughters will be safe and can have all that our sons will take for granted?" Being a woman means to me that we are tougher than they world gives us credit for, International Women's Day gives us a chance to show it.'
Sophie Cornish MBE, Co-founder of Not On The High Street
'In the years since Not On The High Street was established, some areas of the working world have - thankfully - changed and the need for gender diversity and equality is more widely recognised. But what deeply frustrates me is how difficult it is for parents to work and build their careers when their children are young. Rigid working environments and deeply-ingrained cultural behaviour fail to accommodate the need for flexibility. While it is more accepted that fathers will take on a greater share of parental responsibility, it is often women who bear the brunt; feeling the brakes put on their careers as a result.
Searching for flexibility and career fulfilment drove us to start Not On The High Street. We saw an opportunity to help people build successful businesses, making unique products for customers the world over, all whilst having more control over their working life. It so happens that 90% of our partner businesses are female owned and run, and with female self-employment at an all-time high, I am proud to have supported so many female-led small businesses over the last decade.'
Tanya Moodie, Actor and Women's Equality Party Founding Member
'More and more women today across economic, social and international demographics have unprecedented access to information via the use of technology & social media. If one is unaware of the conditions for women elsewhere, that information is accessible. It's not enough for a woman today to declare that feminism is no longer needed because things are comfortable for her. We can find out where the struggles for equality still lie, we can reach out to those who need support, and we can speak out about the areas of inequality that persist. What it means to me to be a woman today is recognising that feminism is more alive and needed globally than ever.'
Rosette Pambakian, VP of Comms at Tinder
'Being a woman today means using your voice to empower others to create positive change. Women today realize that helping other women achieve their aspirations is just as important as achieving their own. The best ally we have is in each other. And if we want to see the landscape change so that more and more women break the glass ceiling, have the same opportunities as men, and receive equal pay, it must begin with us helping each other.'
Sarah Willingham,star of Dragon's Den
'From when I started out to now, huge strides have been made to improve the treatment of women in business. I am so grateful to have been provided opportunities denied to previous generations of women, being able to spend time with my children and travel, while working on rewarding projects such as Plusnet Pioneers and Dragons Den. However, there is still a long way to go. This is particularly true for working mothers, who on average earn 21% less than their working counterparts. International Women's Day is therefore still vital in highlighting inequality and further championing women's rights.'
Jill Scott, Manchester City Women and England International midfielder
'Women's football has grown enormously over the last few years and I know that's the result of the grit and determination of some very inspirational women. The sport is stronger than ever and it's great to see the next generation of girls getting involved - I'm excited for what's next.'
Priti Patel MP, Secretary of State for International Development
'On this International Women's Day I'm proud that the UK is helping the poorest and most vulnerable girls and women around the world to reach their full potential. UK aid has already helped more than 5 million girls attend school, given 10 million women access to modern methods of family planning and improved financial services for more than 36 million women. We all know that women are part of the solution; that women's participation in education, health, politics and peace-building increases the chances of a more prosperous and stable future. Yet we must also remain alive to the many challenges that still come before girls and women to have an equal part in this story. We stand with them all, in every way.'
Nicola Yoon, author of NYT bestseller Everything, Everything
'Women have come far, but we still have a very long way to go. We need to get to a point of equality for women of all races. We need for the world to understand that, as Hilary Clinton said, women's rights are human rights and human rights are women's rights. We need for everyone - men included - to proudly call themselves feminists.'
Clean Eating Alice, author of The Body Bible and Eat Well Everyday
'When started my career in the fitness industry I was amazed at how male orientated and dominated it was. I'm so excited to be at Be:Fit festival this year - an event where women are at the forefront of the changing face of the fitness industry, and are able to celebrate the themes that are so close to my heart, such as self love and body confidence. I've made it my mission to distance myself from the aesthetically driven environment that caused me to feel pressured to look a certain way, and want to make a more wholesome and inclusive industry that allows everyone to embrace exercise no matter what their gender, size, age or ethnicity.'
Sophie Walker, Leader of the Women's Equality Party
'For me, being a woman today means being an activist and a feminist. In 2017 it's unacceptable that we are still living amid an epidemic of violence against women and girls, still governed by institutions that are predominantly male, still fighting to close the pay gap and share caring responsibilities. Being political has never been more important. I'm hugely optimistic though. The surge in mobilisation and Women's Equality Party membership that we've seen in recent months represents a new wave of activism. Now it's time to carry that protest through to power so that women can share the decision-making in this country.'
Celebrity news, beauty, fashion advice, and fascinating features, delivered straight to your inbox!