Women will earn more than men in 25 years
Research claims the next generation of women will overtake men in earnings power - and child-free singletons in their twenties probably already have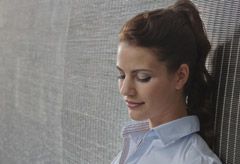 (Image credit: Rex Features)
Research claims the next generation of women will overtake men in earnings power - and child-free singletons in their twenties probably already have
Over the next few decades women are will overtake men in the earning stakes according to a new US study.
The next generation of female employees will be taking home salaries that shadow those of their male peers across all employment sectors.
Journalist Liza Mundy, author of The Richer Sex, says that in the US single women in their twenties, with no children, make more money than men on average.
'Almost 40 per cent of working wives out-earn their husbands.' Ms Mundy suggests that over the next 20 years or so we will see professions like law, medicine and veterinary medicines predominantly run by women.
Although women in the US have made profound steps economically and in education, the past 50 years show that women still make less money than men.
A government report last year found that although women gain more college degrees than men in America, they are more likely to live in poverty.
But this looks set to change as more women enter the workforce and dominate many areas of employment. MORE WORLD NEWS
Celebrity news, beauty, fashion advice, and fascinating features, delivered straight to your inbox!