Radical welfare shake-up causes a stir
The government plans to 'make work pay' as it draws up plans to make those in work better off than the unemployed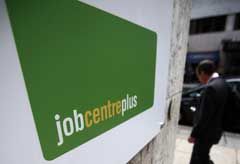 (Image credit: Rex Features)
The government plans to 'make work pay' as it draws up plans to make those in work better off than the unemployed
In the biggest welfare shake up in 60 years, the Work and Pensions Secretary Iain Duncan Smith proposes to end a culture of choosing benefits as a lifestyle choice, announcing a 10% cut in housing benefits for the unemployed.
Iain Duncan Smith insisted a life on benefits would no longer be an option for the work shy in Britain, proposing new financial incentives to be introduced by the government in a series of radical welfare reforms.
Among government plans to be announced are moves to make it harder for workers to be signed off ill. Minister suggest around 300,000 people leave work every year to slide onto sickness benefits.
The Work and Pensions Secretary will also set out plans to sweep away Labour's bewildering patchwork of dozens of different benefits and credits, which he believes has fuelled mass immigration over the past decade.
Other changes will include introducing regular checks for disability benefits, creating new sanctions of removing benefits for up to three years from persistent claimants, and overhauling the child maintenance system.
Prime Minister David Cameron and Duncan Smith will launch the welfare bill together with the motive that money being poured in to a streamline universal credit system will take 950,000 people out of poverty in Britain.
'A life on benefits will no longer be an option for somebody,' said Clegg. 'After all, right now there are huge numbers of people sitting on benefits, sometimes in rented accommodation, that people who are working could never dream of affording.'
Government sources suggest 2.7m households would be better off with the universal credit system, with 85% of the increase going to households with the lowest 40% income.
However, shadow work and pensions secretary Liam Byrne, says: 'Welfare to work won't work without jobs. We need a plan B for the economy because yesterday's figures showed the private sector isn't creating jobs fast enough to pick up public sector job cuts.'
Do you agree with the government proposals to crack down on benefit living? Will benefit sanctions encourage more people to go to work? Let us know your thoughts today.
Celebrity news, beauty, fashion advice, and fascinating features, delivered straight to your inbox!