Women suffer as UK unemployment rate reaches highest since 1995
Female unemployment at its highest level for two decades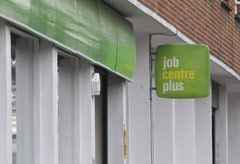 (Image credit: Rex Features)
Female unemployment at its highest level for two decades
UK unemployment has risen by 28,000 since November leaving the total for the number of Britons out of work at 2.67 million.
And women are bearing the brunt with rising childcare costs and public sector cuts pushing female unemployment to its highest level in more than 20 years.
Female unemployment has rocketed by 22,000 compared with a rise of 5,000 for men.
The latest figures from the Office of National Statistics in January suggest the unemployment rate among the economically active population has risen by 0.1 per cent to 8.4 per cent on the previous three months.
But more positively, they also show there is an increase in the number of people in employment with the figure rising by 9,000 to 28.12 million over the last quarter.
'The unemployment figures aren't too bad in the sense that the level of joblessness remains high, but the level appears to have flattened out,' says Philip Shaw from Investec.
'What is a surprise is the weakness of pay growth, with the drop in the rate of headline earnings down to 1.4%.'
Public sector employment has fallen by 270,000 jobs over the year but the number of people employed in private sector firms has increased by 45,000 to 23 million in the final three months of 2011.
'The new jobs being created are mainly part-time,' says TUC general Secretary Brendan Barber. 'But these jobs are not paying enough to replace the full-time earnings that people need.'
Celebrity news, beauty, fashion advice, and fascinating features, delivered straight to your inbox!