Saudi woman driver saved from lashing
Shaima Jastaina, the Saudi woman sentenced to 10 lashes with a whip for driving, has been 'spared'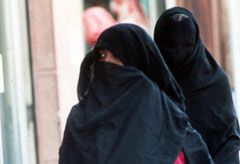 (Image credit: Rex)
Shaima Jastaina, the Saudi woman sentenced to 10 lashes with a whip for driving, has been 'spared'
Shaima Jastaina, the Saudi woman sentenced to 10 lashes with a whip for driving, has been 'spared'.
She was found guilty of driving without permission in Jeddah in July and was the first woman to be given a legal punishment for a violation of the ban.
SAUDI WOMAN TO BE LASHED FOR DRIVING
Although there has been no official confirmation of the ruling, Princess Amira al-Taweel, wife of the Saudi Prince Alwaleed bin Talal, has tweeted:
'Thank God, the lashing of [Shaima] is cancelled. Thanks to our beloved king. I am sure all Saudi women will be so happy, I know I am'.
Shaima's sentencing on Monday came the day after King Abdullah promised to protect women's rights and said they would be allowed to vote in municipal elections in 2015. He also promised to appoint a woman to the all-male Shura council advisory body.
SAUDI WOMEN GRANTED RIGHT TO VOTE
As a reformer, the king faces a challenge as he tries to push for change without antagonising the clergy and conservatives in Saudi Arabia.
Although there are no written laws that restrict women from driving, the prohibition stems from conservative traditions and the belief that giving freedom of movement to women would make them vulnerable to sins.
Saudi Arabia is the only country in the world to ban women - both nationals and foreigners - from driving. Families are forced to hire live-in drivers or to rely on male relatives for transport.
Celebrity news, beauty, fashion advice, and fascinating features, delivered straight to your inbox!