Sara Payne's phone hacked by News of the World
Evidence found by the Metropolitan Police's Operation Weeting suggests that the mother of murdered schoolgirl Sarah Payne was amongst those targeted - and on the mobile phone that Rebekah Brooks gave her as a gift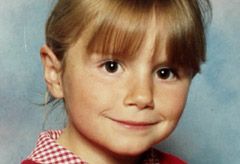 (Image credit: PA Photos)
Evidence found by the Metropolitan Police's Operation Weeting suggests that the mother of murdered schoolgirl Sarah Payne was amongst those targeted - and on the mobile phone that Rebekah Brooks gave her as a gift
Evidence found by the Metropolitan Police's Operation Weeting suggests that the mother of murdered schoolgirl Sarah Payne was amongst those targeted - and on the mobile phone that Rebekah Brooks gave her as a gift.
Sara Payne had previously been assured that she hadn't been targeted but the latest evidence, found by the Metropolitan Police's Operation Weeting, reveals that News of the World investigator Glenn Mulcaire could have been intercepting her voicemails.
Sara Payne has had a long-standing relationship with the newspaper since her daughter was abducted and murdered in 2000. News of the World championed her campaign for the introduction of Sarah's Law, whereby families are informed if paedophiles are living in their area.
Sara formed what she thought were strong friendships with journalists from News of the World, including Rebekah Brooks, who gave her the phone to stay in contact with her supporters.
She even wrote a final column for the newspaper's final edition earlier this month and described it like 'a friend had died', when the publication finally closed.
READ MORE ON HACKGATE HERE
The Labour MP Tom Watson who has been a severe critic of the phone hacking scandal said: 'This is a new low. The last edition of the News of the World made great play of the paper's relationship with the Payne family. Now this. I have nothing but contempt for the people that did this.'
Rebekah Brooks still insists though that she and her fellow journalists had nothing to do with these latest allegations: 'The idea that on anyone on the newspaper knew that Sara or the campaign team were targeted my Mulclaire is unthinkable.'
Friends of Sara say she is 'absolutely devastated and deeply disappointed' and has not yet decided whether to sue.
Meanwhile Lib Dem media spokesman Don Foster has argued that 'BSkyB's board must now reconsider their unanimous support for James Murdoch, and those complicit in these terrible actions must be brought to justice.'
Celebrity news, beauty, fashion advice, and fascinating features, delivered straight to your inbox!
Natalia is a health journalist with 14 years experience in the publishing industry. She has worked for a number of well known magazines and websites including Marie Claire, Woman&Home, Top Sante, Boots and The Telegraph. She likes to think she practices what she preaches when it comes to health and fitness. Her athletic prowess began early. A keen fencer for 13 years, she wielded an epée for Olympic Team GB during her teenage years. She likes to think she made sword-fighting cool before Game of Thrones came along! While working on her sporting performance with the team, she also participated in a lot of nutrition and psychology training, When it comes to time off, you'll most likely find her up a mountain somewhere. It seems holidays have become a time for climbing several thousand feet, rather than chilling out. She's now hiked eight of the major mountain ranges across four continents – including the Appalachians, the Smokies, the Sierra Nevadas (she spent her honeymoon hiking to the top of Half Dome), as well as hitting the summits of Snowdon, Pen-Y-Fan (Brecon Beacons), Table Mountain in South Africa, the Blue Mountains in Australia and the Atlas Mountains in Morocco. She's also passionate about all things health, particularly vaccinations, and will happily jump on her soap box at any given opportunity to talk about their benefits to anyone who will listen!