Meet Magnum's aspiring businesswomen who are empowering themselves and their cocoa farming communities in Côte d'Ivoire
"Women in these communities are now inspiring the generations to come through their businesses."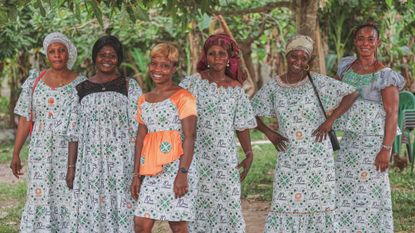 (Image credit: Magnum)
Female empowerment has long been central to Magnum's beliefs, with the brand committing itself to the financial and social advancement of women across its cocoa farming communities.
Introducing the AWA by Magnum Programme.
The initiative, established in 2020, supports women in cocoa farming communities across Côte d'Ivoire - enabling them to prosper as entrepreneurs and generate their own income through investments and on-the-ground impact programmes.
Arming them with education, skills, funding and social infrastructure, the initiative helps women to set up and invest in their own businesses - giving them the tools to establish themselves independently, socially and economically.
This year, the programme is expected to reach over 3,000 women, through the support of its partners Cargill, CARE International, 100WEEKS, Yhebe and now Barry Callebaut. And offering direct mobile payments, literacy and numeracy training and Village Saving and Loans Associations (VSLAs), it has made a monumental impact.
"We are delighted that the AWA by Magnum programme has been expanding at such a great pace this year," stated Rosie Festus, Global Brand Manager and AWA Programme Lead. "Having visited the programme in the Côte d'Ivoire and seen it evolve over time, it's incredible to see how much the women on the programme have not only grown their businesses and investment opportunities, but also on a personal level too.
"Women in the communities really are inspiring the generations to come through their businesses.We have heard from the villages that women are now able to send their children to school and university as a result of their income generating activities, which was not achievable before."
This World Cocoa and Chocolate Day, Magnum has announced that it will be upscaling the AWA by Magnum programme - committing to support 5,000 women in cocoa farming communities in Côte d'Ivoire by 2025.
As Magnum announces the exciting expansion, Marie Claire UK hears from four women on the ground who have benefitted from the programme. Here are their stories.
Ouedraogo Aminata
I am 30 years old, married and a member of the Amour VSLA.
"I am a hairdresser, but when I finished my training I did not have the means to have the hairdressing salon that I wished for," explained Ouedraogo Aminata. "Me and my husband used to argue like children about finances and business. And then one day we were called to the cooperative for a meeting that would change our lives.
"We were told that we were going to form a group that would help benefit us financially and socially - to bring women together in a group and help us start our own businesses and become entrepreneurs."
She continued: "They gave us cell phones and every week, on time, we are given 5,000 CFA francs. Using my investment money, I built a hair salon, which I work in with my apprentices.
"I go to Abidjan to buy braids, relaxers etc. and I invest everything in them. I want my customer to experience the best and improve on my business even more. If clients come to braid their hair, they often ask for a drink. So I asked for a loan of 150,000 CFA francs and bought a refrigerator for the customers to buy juice, which I can sell at a profit - an additional source of income for me.
"Today my husband respects me thanks to the AWA by Magnum programme - it has really developed our relationship," Ouedraogo Aminata went on to explain. "Before we never discussed things - he made decisions without telling me anything. But today, because of the programme there is real respect between us. And I know that's true for a lot of the women in this programme. Now when we step outside, they know that we are real women.
"Looking to the future, I want to expand my salon. I have many apprentices but I want to support my community more. There are some women in our village who never finished school. Some became pregnant and never went back to school after giving birth. So, I want to train them to become hairdressers so that in future, they don't have to suffer."
Sawadogo Ramata
I am 35 years old, married and I have 6 children. I am a a member of the Manzanouan VSLA.
"Before the set-up of the VSLA, things were very difficult," Sawadogo Ramata explained. "My husband and I weren't in this community before. We were in another village, but because of the difficulties we were facing at the time, we relocated to Manzanouan. We were working our plantations and we didn't even know how to save.
"The VSLA has brought us a lot - and not just in financial gain. For instance, it was hard for me to even say hello to people. I did not know how to do it - and we used to hide inside. But thanks to the VSLA, I have built confidence in communication."
She continued: "Everyone now feels part of the community and every week, we convene for the meetings together. It really has opened our eyes - we know how to respect others, how to sit in front of others and to better express ourselves, all thanks to the AWA by Magnum programme.
"In the future, I want to build a store to sell loincloths in the village, in addition to farming and agriculture. Because you can't stay in one activity - if you go bankrupt in your business, you will be ruined. I want to expand my businesses, so I have multiple streams of income and am not just reliant on one.
"Our husbands did not converse with us before," Sawadogo Ramata reflected. "But since the project, there has been improvement. They laugh with us, and when we go to the meetings, they are happy - they encourage us to go now because it brings good things to our homes. And the work we are doing is inspiring future generations. I want one of my children to become a veterinarian one day so they can take care of my sheep and my oxen.
"The financial help that has been brought to us has been life changing, but really the biggest success for us is being able to see our children succeed in school. Because we have had the money from our business to be able to do this – that really is the future."
Nikiema Korotoum
I am 31 years old, married with three children. I have been a member of my VSLA for the past five years now.
"I am a small trader, and I sell Maggi cubes, sugar, rice, oil, eggs, soap and washing powder, among other things," explained Nikiema Korotoum. "To be honest, when we started trading, we didn't know how to read or write. How to write when ordering goods, when a person comes to take a loan on goods, how to keep a record - we did not know how to do any of that.
"The training we received through the AWA by Magnum programme has been very useful and learning has helped, because now I cannot be cheated anymore in my business. For example, some goods came in today. The invoice reads 55,000, but if you give me 53,000, then where did the remaining 2,000 francs go? I can now question this as I understand. Business has grown and my plans for the future are to own a store that I will fill up with goods."
"Because of the success we have achieved through the AWA by Magnum programme, we now do not need assistance to pay for our children's tuition, their food, shoes or other expenses," she continued. " And I have been able to support the education of my two children.
"My husband is away working for the majority of the time. Unfortunately, he fell ill and left for Burkina Faso for treatment and is yet to return," she continued. "Often, my husband calls me to ask for my financial help. And I am now able to send him money. The money I receive from my business and the programme has helped a lot."
Sawadogo Abiba
I am 43 years old and I have 3 children. I am from the VSLA of Manzanouan.
"I used to work in the cocoa fields," explained Sawadogo Abiba. "When I told my husband that I wanted to start my own business, he refused. One day, some women passed by and said they were going to a VSLA meeting, so I snuck out and followed them. I knew he could have divorced me if he saw me follow those women - he didn't even want me to go out for a walk, but I went.
"We were trained in financial literacy - how to trade, how to save, how to make profit and how to manage money."
She continued: "Later, when I returned home, my husband asked me where I came from, and I apologised for lying to him. The apology was accepted and he started helping me.
"He now advises me, and shares ideas on what I should do, which makes me very happy. He has promised to build a store for me - a store that he would give me."
"The support we received for two years was very helpful," she reflected. "I am still working with the money I received and our lives have changed. We had no idea what activities to invest in and we did not know how to save - the VSLA has helped us a lot.
"Our children look up to us now. When the children leave school at noon, if we parents come back from work tired, the children help us sell and they really enjoy it. It is also preparing them for when they may need to take over the business."
Read more about the AWA by Magnum programme.
Celebrity news, beauty, fashion advice, and fascinating features, delivered straight to your inbox!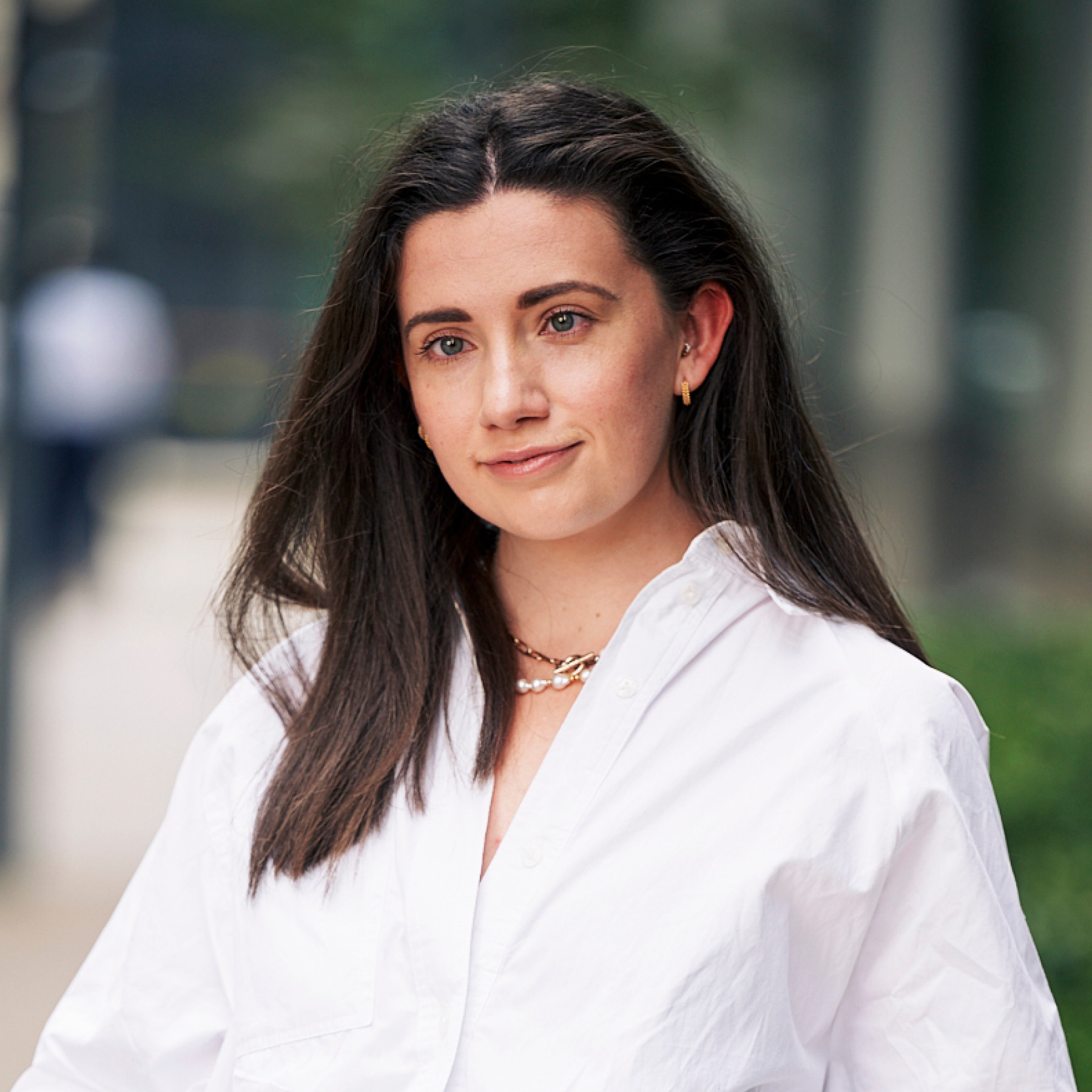 Jenny Proudfoot is an award-winning journalist, specialising in lifestyle, culture, entertainment, international development and politics. She has worked at Marie Claire UK for seven years, rising from intern to Features Editor and is now the most published Marie Claire writer of all time. She was made a 30 under 30 award-winner last year and named a rising star in journalism by the Professional Publishers Association.