X Factor 'wildcard' contestants to be unveiled this weekend
In the worst kept secret in X Factor history, bosses have let judges each bring back one contestant they rejected during 'judges houses'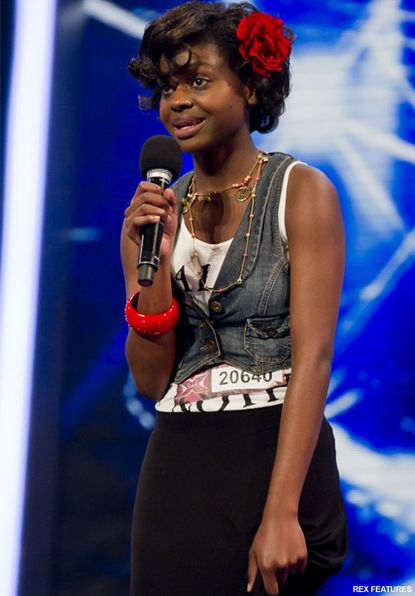 (Image credit: Rex Features)
In the worst kept secret in X Factor history, bosses have let judges each bring back one contestant they rejected during 'judges houses'
In the worst kept secret in X Factor history, show bosses have reportedly allowed Cheryl, Simon, Dannii and Louis to each save contestant they rejected during the judges houses stage of the show. And the four 'wildcard' acts are set to be unveiled this Saturday.
SEE ALL THE LATEST X FACTOR PICS HERE!
The rumour mill was first set alight last week when producers promised a twist during the upcoming live shows.
And with outrage at contestant Gamu's early exit, it was thought that the African singer could be on her way back in to the competition.
But yesterday came the news that the singer's visa had been denied, meaning that she must return home to Harare immediately, or face deportation by immigration officials.
Instead judgeCheryl Cole was spotted filming outside rejected competitor Trayc Cohen's Staffordshire home, sparking talk that she is certain to be the star's 'wildcard' entry.
With one surprise choice already out of the bag, producers have gone to great lengths to keep the identities of the other three extras a secret.
Two competitors were spotted being bundled out of a car with heavy blankets covering their faces, yesterday, with assistants guiding them quickly inside to escape waiting press.
It's thought the four additional competitors will be unveiled during Saturday night's show.
Who would you like to see as the four 'wildcard' entries? Would Treyc Cohen be your choice, or should the judges have done more to save Gamu? Let us know your thoughts in the comments box below.
MEET THE FINAL 12 CONTESTANTS!
Celebrity news, beauty, fashion advice, and fascinating features, delivered straight to your inbox!