Victoria Beckham moves family to London for her career
Victoria Beckham was getting exhausted living in Los Angeles and juggling her London-based fashion label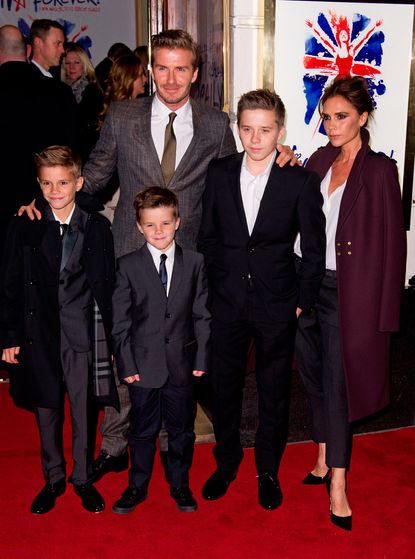 (Image credit: Rex Features)
Victoria Beckham was getting exhausted living in Los Angeles and juggling her London-based fashion label
Victoria Beckham was the driving force behind her family's sudden move back to the UK because she was getting exhausted juggling life in LA with running her London-based fashion label, it's been reported.
It was thought that the Beckhams made the move to London once David Beckham's contract with football team LA Galaxy expired to help his next sporting move, but they actually upped sticks forVictoria's career.
Sources have revealed that managing her Victoria Beckham fashion label from the States was 'wearing her down.'
An insider said: 'Victoria couldn't handle managing her lucrative fashion line from Los Angeles anymore because it's based in London.
'Victoria was often up in the middle of the night having conference calls with her staff across the pond, and it just wore her down. She felt that she had sacrificed a lot for David by moving to California so he could pursue his soccer career with the Los Angeles Galaxy.'
VICTORIA BECKHAM'S NEW DIET INCLUDES BROWNIES AND PIZZA
The source told Radar Online: 'David's main role right now is supporting Victoria in getting the family settled back into life in London. They are happy to be back, but the boys have been complaining that they miss their friends in Los Angeles.'
Last year, the mum-of-four admitted that she was finding her transatlantic life tough, saying: 'I have a lot on my plate. I'm not going to lie about it, I'm tired. I'm really tired.
'I'm basically just like any woman who's working and has lots of children – it's tough.
'I'm not getting much sleep at all, she says. Harper's not sleeping that great, and I've been taking Skype business calls throughout the night too because of the collections. I'm up with the baby as all mums are and I wouldn't have it any other way. There's not a team of people doing it for me.'
The one thing we want to know, now that Victoriais based back in Blighty, is: will she ever show her collection at London Fashion Week?
VICTORIA BECKHAM TO LAUNCH E-COMMERCE SITE
PICTURES: VICTORIA BECKHAM S/S 2013
Celebrity news, beauty, fashion advice, and fascinating features, delivered straight to your inbox!