'Rihanna has come out on top despite some tough times,' says her songwriter Ne-Yo
EXCLUSIVE! Ne-Yo talks to Marie Claire about how his friend Rihanna copes with the pressures of celebrity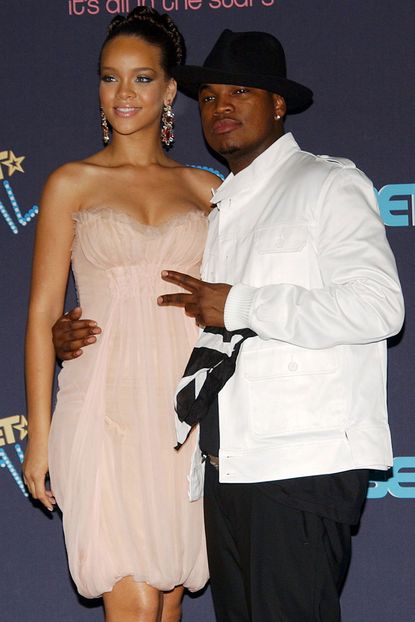 (Image credit: Rex)
EXCLUSIVE! Ne-Yo talks to Marie Claire about how his friend Rihanna copes with the pressures of celebrity
Rihanna clearly relishes in being controversial when it comes to her professional life, but while her personal life and reported rekindled romance with Chris Brown may be rocky, she still wants to keep some things private.
KATY PERRY HINTS AT FALL OUT WITH RIHANNA
Of course it's not always easy when the paparazzi are following you, but Rihanna's friend and songwriter Ne-Yo says she takes the attention in her stride.
He told Marie Claire: 'Rihanna has been through some things and she has come out on top I feel like that's who she's always going to be.'
When asked if he ever worried about her, Ne-Yo said 'Rihanna has been a trooper since the first day I met her, she understands what hard work is.
'She's a person who understands now what the [music] business is and you have to take the good with the bad.'
RIHANNA PLAYS DRESS UP FOR HALLOWEEN BASH
And there's a lot of good when it comes to Rihanna, which Ne-Yo was more than happy to talk about saying: 'Rihanna's personality is infectious, even if you've never met her you can see she likes to have fun.'
But if you can't see that, Ne-Yo sums things up nicely adding: 'Rihanna is absolutely gorgeous and the songs are great, if I can say so myself seeing as I've written a couple of them.'
We have to agree! Watch Rihanna at the MTV VMAs:
RIHANNA PAID £5MILLION TO TURN ON CHRISTMAS LIGHTS
Ne-Yo is the creative director behind Malibu Red, a new drink featuring a blend of the iconic spirit with tequila. For more information see facebook.com/malibuuk
Celebrity news, beauty, fashion advice, and fascinating features, delivered straight to your inbox!