Penelope Cruz talks motherhood
The blooming new mum has opened up in a new interview, revealing: 'My son changed my life'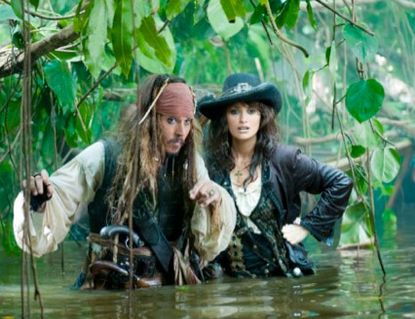 The blooming new mum has opened up in a new interview, revealing: 'My son changed my life'
Proud new mum Penelope Cruz has opened up on the birth of her baby with hubby Javier Bardem for the very first time in a new interview with GQ, gushing: 'My son has changed my life'
SEE PENELOPE AND JAVIER'S RELATIONSHIP IN PICS!
The usually private Pirate's of the Caribbean starlet just couldn't help but spill the beans on new son Leo, who arrived on January 26, at the exclusive Cedars Sinai hospital in Los Angeles.
'Everybody tells you things change,' Penelope revealed of welcoming her first child 'And then all those clichés, all those things you hear about having a baby and motherhood - all of them are true.
'And all of them are the most beautiful things you will ever experience. So yes, your priorities change. It's from the second you see that little face, your life has changed forever.'
Speaking of how she handled pregnancy, while filming the latest Pirates of the Caribbean flick alongside Johnny Depp, Penelope joked it made for an 'interesting shoot.'
'I found out I was pregnant and I had to tell Johnny and Rob. First for safety, second for honesty,' she said.
'It made for a very interesting shoot - especially it being an action movie. There were a few things I had been in training for before filming, before I knew I was pregnant, in rehearsals that had to be changed.
'And my outfits kept, well, evolving. I wasn't able to do any of the more dangerous shots, obviously. But the sword fights became more like choreography, more like dance.
'But everything was very safe and I felt very protected. I couldn't have done it any other way.'
Are you looking forward to seeing Pirates of the Caribbean: On Stranger Tides? Let us know in the comments box below.
SEE PENELOPE AND JAVIER'S RELATIONSHIP IN PICS!
Celebrity news, beauty, fashion advice, and fascinating features, delivered straight to your inbox!