'None of us have heard from her': Nicola Roberts admits Nadine Coyle hasn't contacted Girls Aloud for months
Nicola Roberts fuels rumours of a Girls Aloud rift, admitting they haven't heard from Nadine Coyle since last September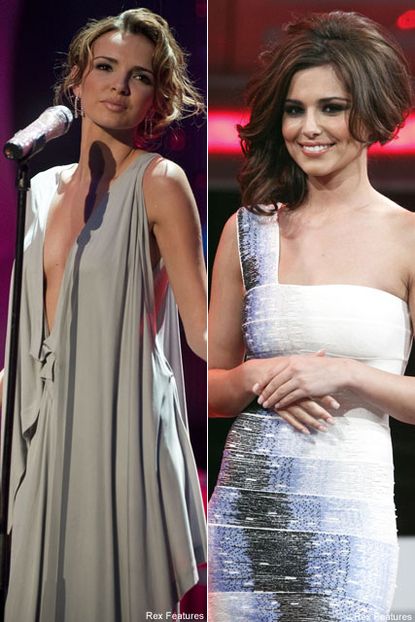 (Image credit: Rex Features)
Nicola Roberts fuels rumours of a Girls Aloud rift, admitting they haven't heard from Nadine Coyle since last September
Nicola Roberts has fuelled rumours of a Girls Aloud rift, after admitting she hasn't heard from Nadine Coyle in months.
In an interview with Hello! magazine, the stylish singer confirmed none of the girls have been contacted by Nadine.
In fact, the flame-haired fashionista said the last time any of them saw or heard from their fellow bandmate was when they performed alongside Coldplay last September.
'If I'm really honest, we haven't spoken to Nadine since we did the Coldplay gig at Wembley in September,' she said.
'I talked to the other girls about it on Monday and no, none of us have heard from her.'
Since last year the Northern Ireland-born singer has been living in Los Angeles with her American Football star boyfriend, Jason Bell.
Rumours have already been flying about a fued between Cheryl and Nadine after they didn't meet up during any of Cheryl's trips to the States, and this revelation comes as the latest blow to the band.
But Nicola insists that despite the lack of contact, there is no bad feeling between any of the girls, and they have simply been hard at work on their different solo projects.
She also added that she often pops round to see the troubled Mrs Cole for 'girlie chats'.
'You can just go round, curl up in your tracksuit bottoms on the couch and chill and talk about anything and everything,' she said.
'Cheryl and I have decided that next time I go round hers, we'll recreate the Lady Gaga video for Telephone. Cheryl's going to be Beyonce and I'll be Gaga. It'll be hilarious.'
Now that we would like to see!
Do you think the rift rumours are true? Could the girls go it alone without Nadine Coyle? Let us know your thoughts in the comments box below.
SEE MORE GIRLS ALOUD PICS HERE
Celebrity news, beauty, fashion advice, and fascinating features, delivered straight to your inbox!