Kristen Stewart's ex co-star Sam Clafin and Eddie Redmayne rumoured for Spider-Man roles
Eddie Redmayne and Sam Clafin are reportedly competing for the role of Harry Osborn in the next Spider-Man installment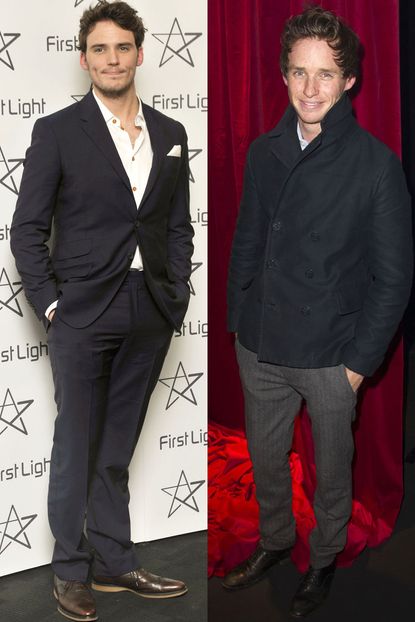 (Image credit: Rex)
Eddie Redmayne and Sam Clafin are reportedly competing for the role of Harry Osborn in the next Spider-Man installment
Kristen Stewart stared alongside Sam Clafin in Snow White and the Huntsman, and now the British actor is set for more A-list co-stars in the form of Andrew Garfield and Emma Stone - as he's rumoured to be up for a part in the sequel to The Amazing Spider-Man.
PICS! EDDIE REMAYNE FOR BURBERRY CAMPAIGN
But hot on his heels is another pretty face from UK shores, Burberry model, Eddie Redmayne, who is also believed to be in the running for the role of Harry Osborn. And that's not all. Douglas Booth and Boyd Holbrook are also reportedly contenders for the part.
According to the Hollywood Reporter, both Sam and Eddie had screen tests at the start of the week and it's believed they two are the main players for the part.
Sony, who will produce the film, have not responded to the rumours.
SAM CLAFIN CALLS ROBERT PATTINSON COMPETITION
The part would be a prestigious move for either star, but both are on a roll right now with Sam appearing in The Hunger Games sequel, Catching Fire starring as Finnick Odair while Eddie is continuing to step away from fashion with the release of Les Miserables where he plays Marius.
We think Sony have a tough job on their hands, we couldn't choose between these two!
What do you think? Which actor do you think would make the best addition to The Amazing Spider-Man movies? Let us know below.
Watch the Les Miserables trailer starring Eddie Redmayne
THE AMAZING SPIDER-MAN MOVIE PICTURES
EMMA STONE CHATS TO MARIE CLAIRE
Celebrity news, beauty, fashion advice, and fascinating features, delivered straight to your inbox!