Katie Price blames driving offence on 'being a typical woman driver'
The star said she's a 'typical woman driver', after being spotted driving erratically in her giant pink horsebox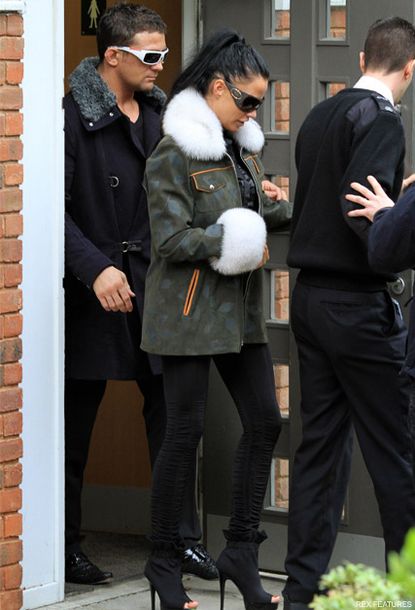 (Image credit: Rex Features)
The star said she's a 'typical woman driver', after being spotted driving erratically in her giant pink horsebox
Katie Price was found guilty of driving offences in court yesterday, after reportedly being spotted using her mobile phone at the wheel and swerving in her giant pink horsebox.
The star was spotted driving erratically by police – who pulled her over – back in February this year, en route to Disneyland Paris with her children and two of their friends.
But in court Katie blamed her dangerous display on being a woman, adding she wasn't used to driving her large new lorry.
She also denied using her sparkly pink phone at the wheel, claiming she was actually spraying perfume.
'I'm a typical woman driver,' she told the court. 'It's a massive great lorry and I just wasn't used to driving it. 'The kids were very excitable,' she added. 'We were all going to Euro Disney in a big pink lorry. You couldn't really blame them, could you? It's quite over the top really, isn't it?'
Quite why Katie was taking her horsebox to Disneyland, we're not really sure.
Either way, Katie's poor defense wasn't enough to get her off the dangerous driving offence. She was found guilty of not being in proper control of the vehicle, given three penalty points, fined £1000 and ordered to pay £650 in court costs.
Oops!
What are your thoughts on Katie's recent run-in with the law? Should she have taken more care over her driving? Let us know your thoughts in the comments box below.
Celebrity news, beauty, fashion advice, and fascinating features, delivered straight to your inbox!