Kate Middleton invited to Balmoral for get-to-know-you date with the Queen
It's thought the Duke and Duchess of Cambridge will join the royals on their annual trip to Scotland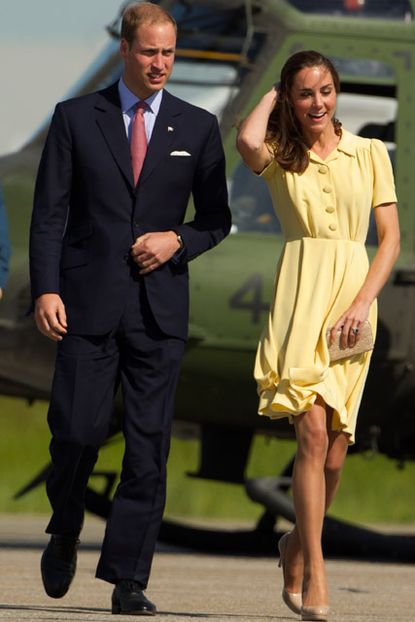 (Image credit: PA Photos)
It's thought the Duke and Duchess of Cambridge will join the royals on their annual trip to Scotland
The Duke and Duchess of Cambridge have been invited to join the Queen during her annual trip to Balmoral, so the monarch can 'get to know' Kate Middleton better, according to reports.
Despite marrying the man second in line to the throne and throwing herself into royal life, it's thought the newest royal has only met the Queen on a handful of occasions.
And according to insiders, the Queen has decided it's high time she gets to know William's new wife, and issued the newlywed royal couple a rare open invitation to join her at Balmoral over the summer.
'This is quite an important visit for Kate because, believe it or not, The Queen does not really know her very well at all,' editor of Majesty magazine Ingrid Seward revealed.
'Kate has never had an invitation before to stay at Balmoral - but she is family now and The Queen wants to get to know her.
She added: 'It is an important visit in many ways - not least because The Queen will want Kate to meet all the staff - one day she will be responsible for them. There will be a three-line whip on to introduce her to everyone.
'The Queen needs to present Kate to Scotland. The time has come.'
It's thought the Duke and Duchess may only have time for a weekend visit – owing to William's job as an RAF pilot – but have put the occasion firmly in their diary.
Insiders suggest the couple will stay in the castle for several nights, before retiring to Prince Charles' cottage in the grounds.
'I think she and William will be expected to stay some of the time at the big house - and perhaps a night or two at their cottage,' Seward added.
'Balmoral can be an ordeal for Royal brides. Diana ended up hating it, she loathed it. Not Scotland - just Balmoral. She hated the cold, the wet and the formality. She could not bear all those picnics. You have got to like yomping across the heather.
'But Kate knows Scotland and is a big walker and outdoor girl. It is also William's favourite place.'
Yesterday Clarence House refused to comment on the news, simply confirming: 'William and Catherine are now spending time as a married couple on Anglesey. We cannot comment on their future private time.'
WILLIAM AND KATE: ROMANCE IN PICS
Celebrity news, beauty, fashion advice, and fascinating features, delivered straight to your inbox!