The Duke and Duchess of Cambridge receive 60,000 letters of goodwill
As Prince William and Kate Middleton celebrate their six month anniversary, it has been revealed they have received a total of 60,000 letters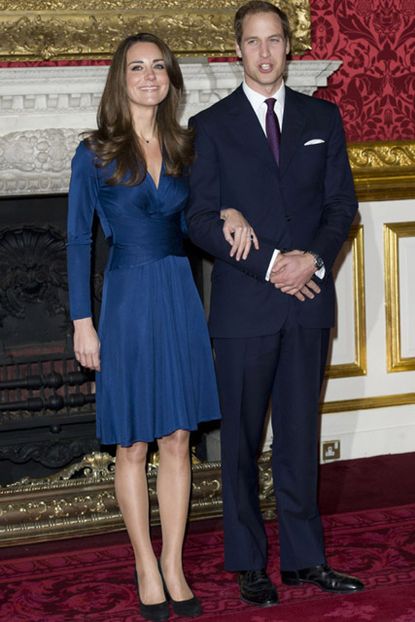 (Image credit: Rex)
As Prince William and Kate Middleton celebrate their six month anniversary, it has been revealed they have received a total of 60,000 letters
As the Duke and Duchess of Cambridge celebrate their six month anniversary, it has been revealed they have received a total of 60,000 letters of goodwill.
WILLIAM AND KATE: RELATIONSHIP IN PICS Since the Royal Wedding and the announcement of their engagement Prince William and Kate Middleton have received over 60,000 letters of congratulations.
The letters and cards from across the world outnumber the 10,000 telegrams the Queen and Prince Philip received after their 1947 wedding.
The Royal couple are said to be 'overwhelmed' by thekind messages.
Royal aides of the couple have been sorting their way through the mail bag for nearly a year, since William and Kate's engagement in November, to ensure that everyone who took the time to write to the pair received a reply.
Sources at St James's Palace said, 'There has been a vast, vast amount. It was just lovely, they were all supportive messages. There's a team working on it and everyone who wrote in got a response.'
KATE MIDDLETON'S ROYAL STYLE PARADE A 12-year-old school girl from Coventry, who made the couple a card after watching the royal wedding on April 29, received a thank-you earlier this month.
Emily Thompson told the Mirror, 'When they got married I knew straight away I wanted to make them a card. It took me an hour and a half to make. I had forgotten all about sending it, then, a week ago, we got the letter. I thought William and Kate would have been too busy to reply.'
As well as congratulations messages, St James's Palace has also been inundated with letters from charities asking for the Duke and Duchess to work with their organisations.
Their wedding gift fund raised £1million for 26 charities and the Duke and Duchess are keen to pursue work for good causes.
The couple will visit Unicef's emergency supply centre in Denmark tomorrow to highlight the effort to help Africa's famine victims.
We suspect it won't be long until St James's Palace will have to reply to some more congratulation letters, especially with the potential paterr of tiny royal feet on the way!
WILLIAM AND KATE: RELATIONSHIP IN PICS
Celebrity news, beauty, fashion advice, and fascinating features, delivered straight to your inbox!