Duchess of Cambridge & Prince Charles pay visits to the opera
Kate Middleton has been bonding with her father-in-law during private visits to the Royal Opera House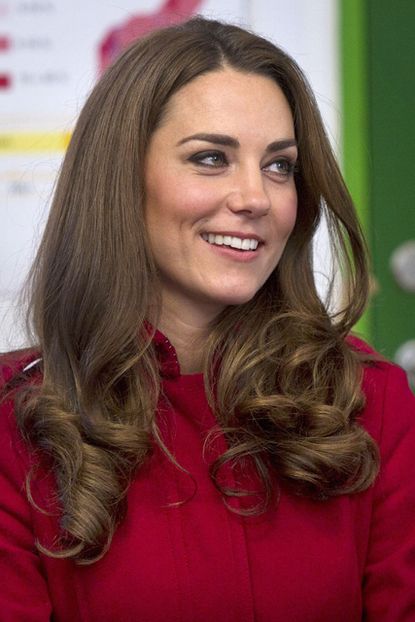 (Image credit: Rex)
Kate Middleton has been bonding with her father-in-law during private visits to the Royal Opera House
The Duchess of Cambridge has been bonding with her father-in-law Prince Charles with private visits to the Royal Opera House, a royal spokesman has confirmed.
KATE MIDDLETON'S ROYAL STYLE PARADE
It seems Kate and Prince Charles have a similar taste in music and the arts, after being spotted together on several secret trips to London's Royal Opera House to watch private performances.
Kate Middleton famously entrusted Prince Charles to choose the music for her wedding, including the song which played when she walked down the aisle.
And now the Duchess has been asking her father-in-law for more musical advice.
Since before the Royal Wedding the pair have been making secret visits to watch several opera and ballet performances, including Alice's Adventures in Wonderland.
A Royal Opera House source told The Telegraph: 'The Prince is a firm supporter of the Opera House and the Duchess also seems to hugely enjoy her visits to Covent Garden. Both have been very enthusiastic about the productions they have seen together.'
As the patron of the Royal Opera, Prince Charles, is a huge fan of classical music and it seems, with her degree in art history, the Duchess is keen to become a patron of the arts as well.
Kate will announce which causes she is supporting early next year, but has already planned to meet with curators and directors of national art galleries, and is rumoured to be considering supporting The Tate, the National Gallery and the V&A.
She will also undertake a number of private visits to charities over the next few months to decide which she will take on in an official capacity.
Kate and Prince William have already been supporting charities since their wedding, including their latest visit to the UNICEF relief centre in Denmark to help with workers supplying aid to famine-hit Africa.
PRINCE WILLIAM AND KATE MIDDLETON'S ROYAL WEDDING ALBUM
PRINCE WILLIAM AND KATE MIDDLETON MOMENTS
Celebrity news, beauty, fashion advice, and fascinating features, delivered straight to your inbox!