Joanna Lumley confirms Absolutely Fabulous film
Joanna Lumley has also put a ban on anyone else playing Patsy while she is alive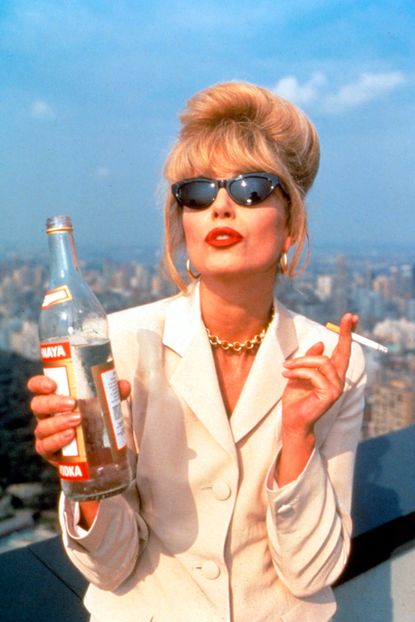 (Image credit: Rex Features)
Joanna Lumley has also put a ban on anyone else playing Patsy while she is alive
Joanna Lumley has confirmed that Jennifer Saunders is in the process of writing an Absolutely Fabulous film.
About reprising the role of Patsy once again, Joanna told The Telegraph. 'We've talked about it, Jennifer [Saunders] is writing the film. Although yesterday the press were saying it's a musical now! But whatever it is, I'll be there.'
Speaking again at the National TV Awards, the actress also said that under no circumstances would anyone else be allowed to take on the role of Patsy while she is still living and breathing.
'Nobody's going to play Patsy when I'm alive! I do mean that, I do mean that darling, because it could get savage, I'm still quite strong.'
She went on to pledge that she would want to be Patsy whether it's in the upcoming film, or on stage.
'A musical? She's [Jennifer Saunders] made it a musical now? The last time it was a film, but it's a musical film probably. I'm obviously up for that.'
She told the Metro: 'I'll learn it, I'll learn it. I'll learn to sing and dance. Don't throw me out.'
We cannot wait to see Patsy and Eddie knocking back Bollinger and puffing on cigarettes once again, sweetie dahling.
ABSOLUTELY FABULOUS: MOST ICONIC MOMENTS
Celebrity news, beauty, fashion advice, and fascinating features, delivered straight to your inbox!