Desperate Housewives stars defend producer against assault allegations
The stars defend the show's producer against assault allegations made by Nicollette Sheridan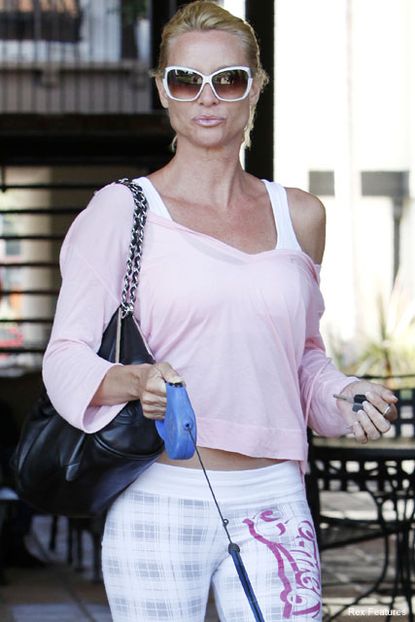 (Image credit: Rex Features)
The stars defend the show's producer against assault allegations made by Nicollette Sheridan
The cast of Desperate Housewives are standing by the show's producer , following allegations of assult and battery by fellow Wisteria Lane lady, Nicollette Sheridan.
It's been revealed the former Desperate Housewives star, who played Edie Britt in the hit US show, is suing producer Marc Cherry.
The blonde beauty alleges Cherry created a hostile working environment and axed her when she complained.
The glossy star also says he 'took her aside and forcefully hit her across her face' for querying a script.
But it seems the rest of the cast are standing firmly behind producer Mark in the war of words, and have seen no on-set evidence to back up Nicolette's recent claims.
'It would be irresponsible of us to let the public believe that being a part of this show from its inception has been anything but a blessing,' the actresses said in a joint statement.
'We have no first-hand knowledge of what Nicollette may or may not have experienced, but we would never characterize our set as a hostile environment.
'It is, in fact, the opposite. The friendships and support that Marc Cherry, the cast, the crew and the producers have shared for the past six years have made this a wonderful job that we are grateful for every day.'
Oh dear!
Celebrity news, beauty, fashion advice, and fascinating features, delivered straight to your inbox!