11 real life scandals that got actors written out of TV shows
Sex, drugs and DUIs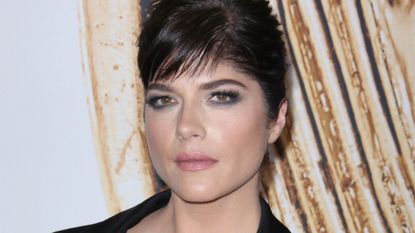 Sex, drugs and DUIs
Bad behaviour, bad attitudes and real life scandals are rife in showbiz. When this is paired with portraying a high profile TV character it can cause chaos. For these eleven actors it also meant getting written out of their roles...
Taylor Momsen, Gossip Girl It's hard to believe the lead singer of The Pretty Reckless was once cute little Cindy Lou from How The Grinch Stole Christmas. But as per your average child star cliché, she was allegedly fired from her role as Jenny Humphrey in Gossip Girl after season four due to 'unreliable' and 'bratty' behaviour.
Lauren Socha, Misfits Lauren played young offender Kelly in E4 sci-fi series Misfits, before ironically being charged with racially aggravated assault on a taxi driver, landing herself four months in jail with a 12-month suspended sentence in 2012. Her character was promptly shipped off to Africa for season four of the show to 'defuse landmines'.
Mischa Barton, The O.C Infamous O.C troubled teen Marissa Cooper was killed off in a car accident during the season 3 finale. The show never truly recovered, and with a Ryan Atwood and Taylor Townsend pairing arguably the final nail in the coffin, it was axed after season four. It's still unclear exactly why the decision was made, but although creator Josh Schwartz denies Mischa was fired, there were plenty of bad behaviour rumours swirling on set.
Charlie Sheen, Two and a Half Men The once highest paid actor on US television (raking in £1.2 million per episode) was fired by Warner Brothers in 2011 for 'dangerously self-destructive behaviour'. He was replaced by Ashton Kutcher, and they've continued to publicly insult each other ever since, including Sheen telling Kutcher he would 'put him on a hospital food diet for a year'. Lovely.
Selma Blair, Anger Management After being fired from Two and a Half Men, Charlie Sheen worked with Selma Blair on Anger Management. Although she complained about his unprofessionalism, which included frequently turning up late and delaying shooting, it was Selma who got the axe when Charlie threatened to quit if she wasn't fired.
Shannen Doherty, Beverley Hills 90210 and Charmed Shannen has been fired from not one but two TV shows. She was allegedly written off Beverly Hills 90210 due to bad behaviour on set, before being written off Charmed because of her issues with co-star Alyssa Milano. Alyssa compared shooting the show with Shannen to being back in high school. We don't think she meant this in a good way.
Columbus Short, Scandal Columbus was written off at the end of Scandal season three, after reportedly putting a knife to his wife's throat and threatening to kill her. He had already previously been arrested for domestic abuse, and went on to be charged with felony assault after delivering a running punch during a fight at a family gathering in 2014. He has since completed anger management counselling.
Nicolette Sheridan, Desperate Housewives Nicolette's character Edie Britt was killed off with an electric shock in season five. Her exit was marred with controversy when she then filed a lawsuit against the show's creator Marc Cherry, alleging assault. Nicolette said she had been fired for bringing the assault to the attention of the network, and although this claim was rejected, she's been pursuing the case ever since.
Janet Hubert, The Fresh Prince of Bel Air Janet claims she left the show after NBC tried to reduce her episode count and slash her salary in half, but Will Smith says it was her bad attitude that got her fired. Her character was played by Daphne Maxwell from season four.
Michelle Rodriguez and Cynthia Watros, Lost In 2005 Michelle and Cynthia were arrested and charged with drunk driving within minutes of each other. Michelle already had a previous DUI and several speeding charges, so despite producers insisting her character Ana-Lucia was only intended to appear on the show for a year, was anyone really surprised when both characters were killed off in the same episode?
Isaiah Washington, Grey's Anatomy Isaiah AKA Preston Burke was fired back in 2007 after allegedly directing a homophobic slur at his co-star. He reportedly grabbed Patrick Dempsey by the neck saying, 'I'm not your little faggot like T.R. [Knight].' Brutal.
Celebrity news, beauty, fashion advice, and fascinating features, delivered straight to your inbox!