Courtney Love claims affair with Gavin Rossdale
The troubled star claims she had a fling with the star after his marriage to Gwen Stefani in a bizarre rant on US radio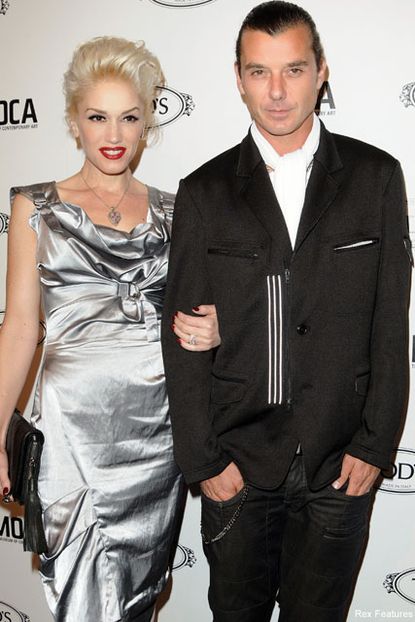 (Image credit: Rex Features)
The troubled star claims she had a fling with the star after his marriage to Gwen Stefani in a bizarre rant on US radio
Troubled star Courtney Love last night claimed she had an affair with Gavin Rossdale after he was married to Gwen Stefani.
Courtney made the sensational statement while appearing on a US radio show.
2010'S MOST SHOCKING CELEBRITY SCANDALS
The star alleged that she and Gavin had an eight-month affair, even claiming that Gwen was aware of what was going on.
Courtney also said she had a 'vision of marrying Gavin Rossdale one time.'
She told the shocked show presenter that she and Gavin had 'a really good time' during the fling.
'He was such an Adonis in his day! He got good in bed... something happened. Maybe Gwen taught him,' she said.
Reeling from the revelation, the presenter asked Courtney to confirm she was having an affair with Gavin while he was married to Gwen.
'Yes. She does know,' the Hole singer replied.
'You mean he was having sex with you while he was with her?' he asked again.
'Everyone... yeah... and a few other people,' Courtney said. 'We didn't have a lot of pressure on each other, but we did like each other quite a bit.'
Wow, that's one big revelation.
So far, there's been no comment from Gavin and Gwen, but we can only imagine what they think of Courtney's claims.
MORE SCANDALOUS CELEBRITY SPLITS
SEE GAVIN AND GWEN TIE THE KNOT
Celebrity news, beauty, fashion advice, and fascinating features, delivered straight to your inbox!