Cheryl Cole joins Girls Aloud in revealing most romantic moment in Valentine's Day video
Cheryl Cole says a homemade card would make her Valentine's Day as she appears alongside Girls Aloud in a new video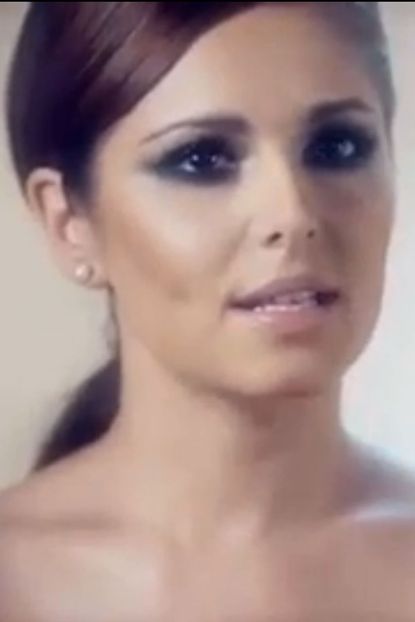 (Image credit: Pandora)
Cheryl Cole says a homemade card would make her Valentine's Day as she appears alongside Girls Aloud in a new video
Cheryl Cole prefers to keep her love life private but along with the rest of Girls Aloud, she's given us a rare insight into what boyfriend Tre Holloway has to do in order to win her heart. And it's pretty simple really, a homemade card will do!
CHERYL COLE LOOKS WHITE HOT ON TOTP CHRISTMAS SPECIAL
The singer joined forces with Girls Aloud to star in a new video detailing their most romantic moments for the launch of Pandora jewellery's Valentine's collection and, despite her millions, Cheryl revealed it's the thoughful things that melt her heart.
She said: 'For me romance is literally a thought. It doesn't matter what the gesture is whether it's a very luxurious piece of jewellery or clothing, or whether somebody has just thought about making you a card or running you a bath.'
With hair swept back into a low ponytail and her eyes sporting their signature smoky style Cheryl Cole grins adding: 'It's the gesture and the thought behind it that I find to be romantic and I'm a hopeless romantic so anyone who thinks like that is in good stead.'
CHERYL COLE LEADS STYLE PARADE AS GIRLS ALOUD HIT RADIO 1
Kimberley Walsh's romantic tale is without doubt the sweetest as she recalls the time her boyfriend, Justin Scott, gave her a puzzle of Venice as a way of telling her way he was going to take her there on holiday.
And if that wasn't enough inspiration for 14 February, Nicola Roberts opened up about the time that touched her heart, saying: 'One of the nicest romantic moments for me was when my boyfriend surprised me with two puppies. My whole heart melted on the floor.'
Of course it couldn't be a Girls Aloud video without plenty of glamour, which Nadine Coyle added as she shared her experience that involved having a Valentine's Day dinner 30,000 feet in the air aboard a plane to London.
For Sarah Harding it's all about the food, saying she prefers a dinner of oysters with candles, flowers and a card, something she dubs 'everything a woman would expect from a good boyfriend.'
Men of the world, take note.
WATCH! Girls Aloud reveal their most romantic moments:
What do you think? Do You agree with Cheryl Cole that it's the gesture that counts? Or would you prefer Nadine Coyle's sky-high meal? What'd been your most romantic moment? Let us known below.
GIRLS ALOUD PHOTOS THEN AND NOW CHERYL COLE'S STYLE HIGHS AND LOWS
Celebrity news, beauty, fashion advice, and fascinating features, delivered straight to your inbox!